Jay-Z's Roc Nation

New York, NY

Jeffrey Beers International created a clean yet warm palette to display the world class collection of art from rapper, songwriter, producer, entrepreneur, and record executive Jay-Z. The personal collection also includes vibrant album covers, an incredible array of artist photography, athlete Jerseys and paraphernalia, as well as Paper Planes apparel & accessories. To top it off, unique individual influences from each of the Roc Nation staff contributed to the office space and work environment.
Size

65,000 SF Indoor, 9,000 SF Outdoor Terraces

Photographer

Eric Laignel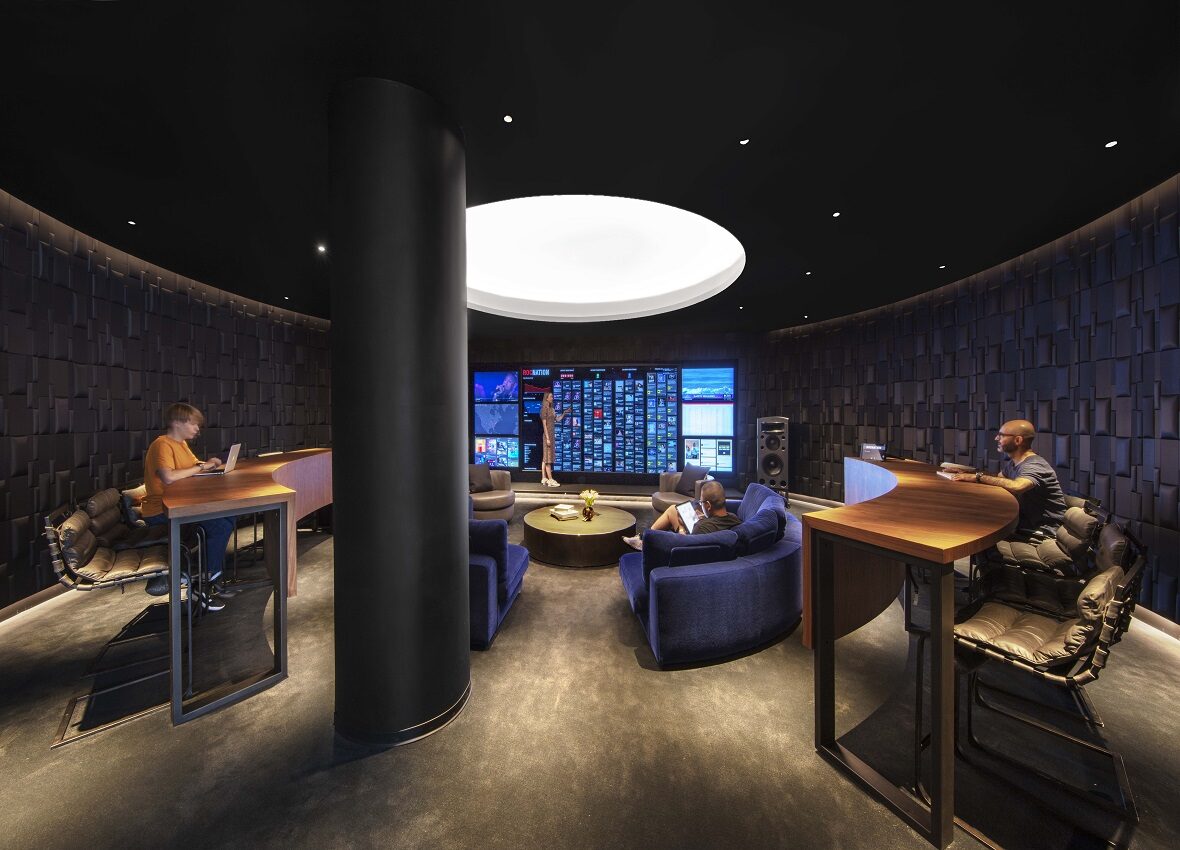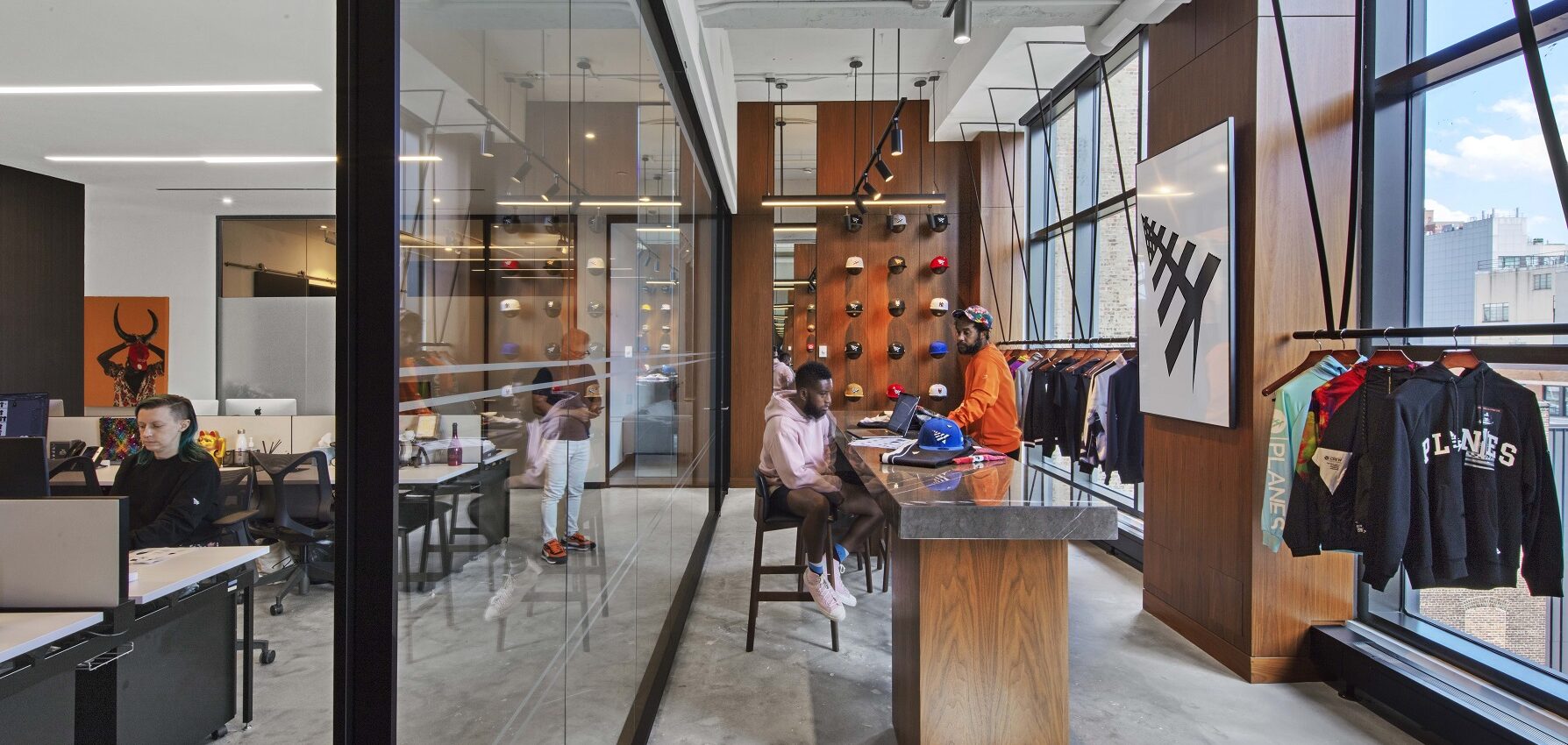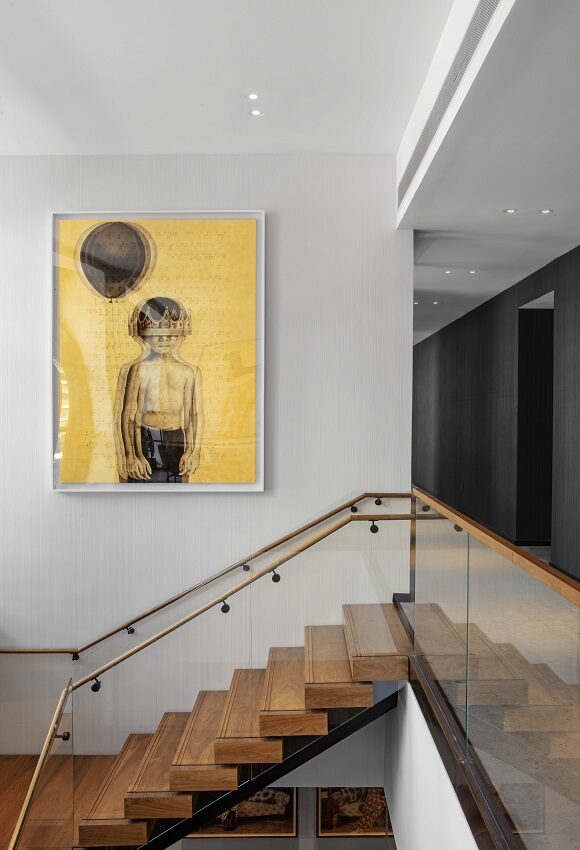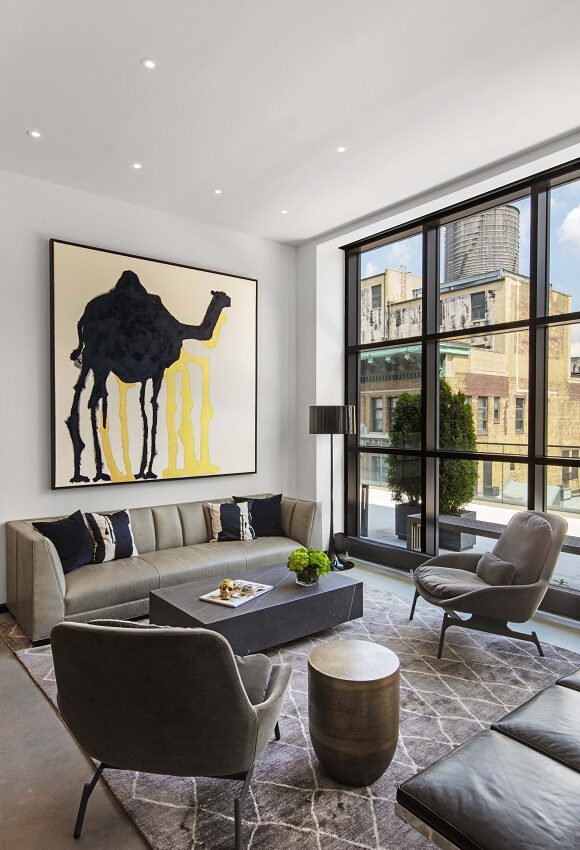 Special spaces like the circular Social Media Theater, Audio/Visual Screening Rooms, Employee Lounge, double height circulation spaces, rooftop terraces and seriously intimidating conference rooms were incorporated through the office with elevated and luxurious finishes to impress and inspire their many visiting clients and guests.
Clean and sophisticated materials like buffed concrete, crisp Italian blackened metal glazing systems and expanses of glass were complimented with accents of warm walnut wood and refined textured wallcovering to fill the office with light and express the hip, modern, industry leading culture of Roc Nation.
The four executive offices were custom designed to complement each executives' own unique personality, taste and role in the company. With rich warm woods, luxurious stones, custom designed millwork, and curated residential feeling furnishings these offices were designed to feel like mini residences and power centers anchoring each end of the floors.