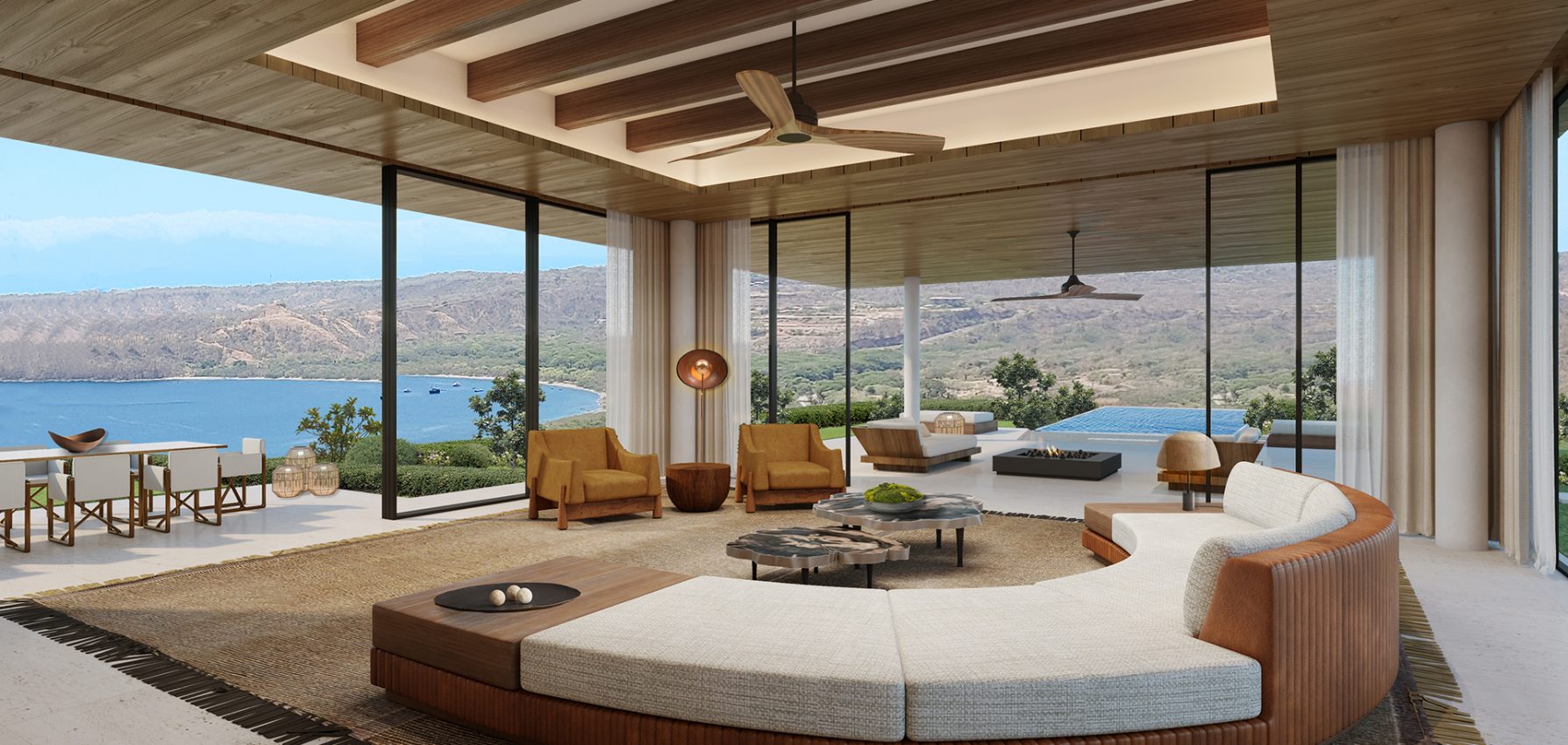 Luxury Resort
Costa Rica
We have developed a sophisticated tree house like fantasy where many spaces are designed to invoke a spiritual and relaxed environment as well as to create memorable moments that activate and engage a "sense" of adventure!
-Vince Stroop, Partner
If I close my eyes and think about the project, the first color that comes to mind is Ocre,  The Yellow Cortez tree is a native to the Guanacaste Region and the vibrant Ochre leaves inspired many of the accents throughout the design.
-Ara Ahn, Senior Interior Designer
If I were a guest, the first space I would be most excited to visit would be the Papagayo Bar. The views over the mountains and water are spectacular.
-Tatiana Darmogray, Senior Interior Designer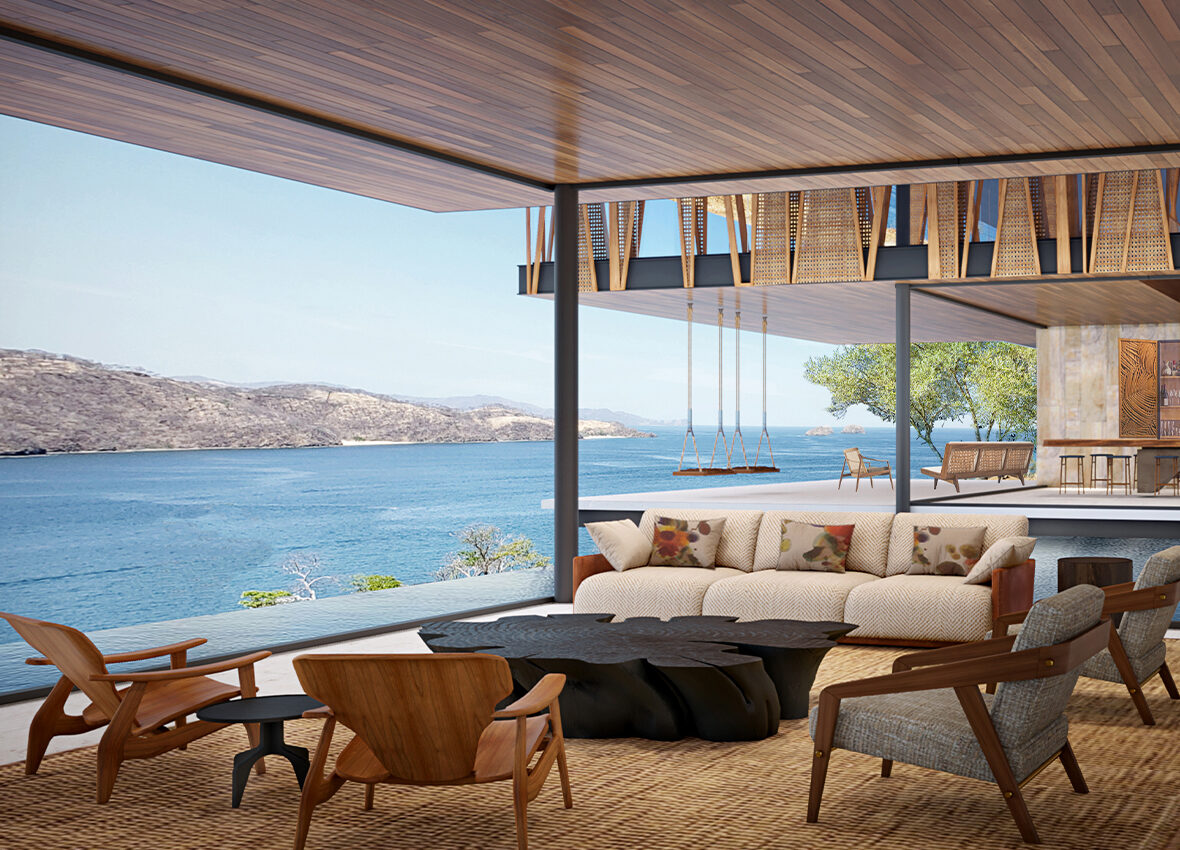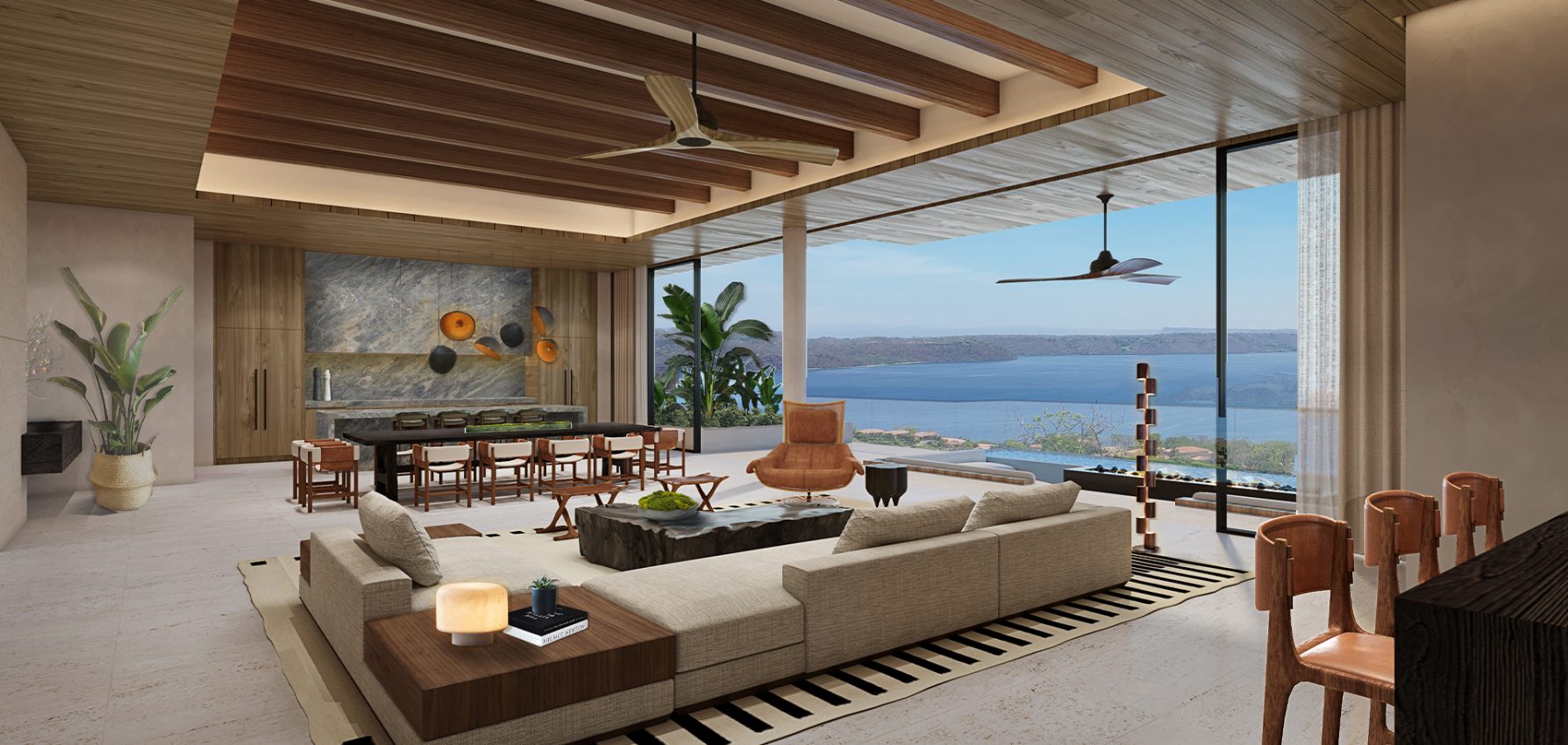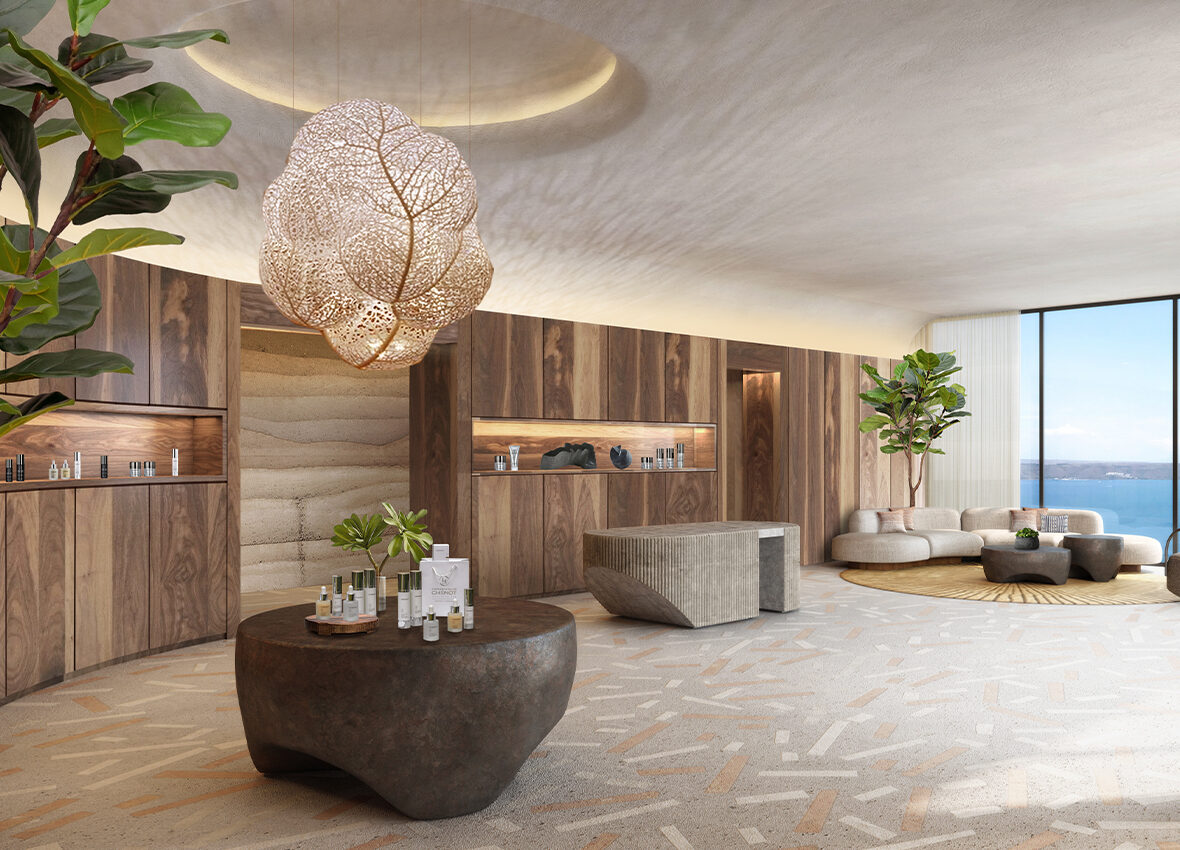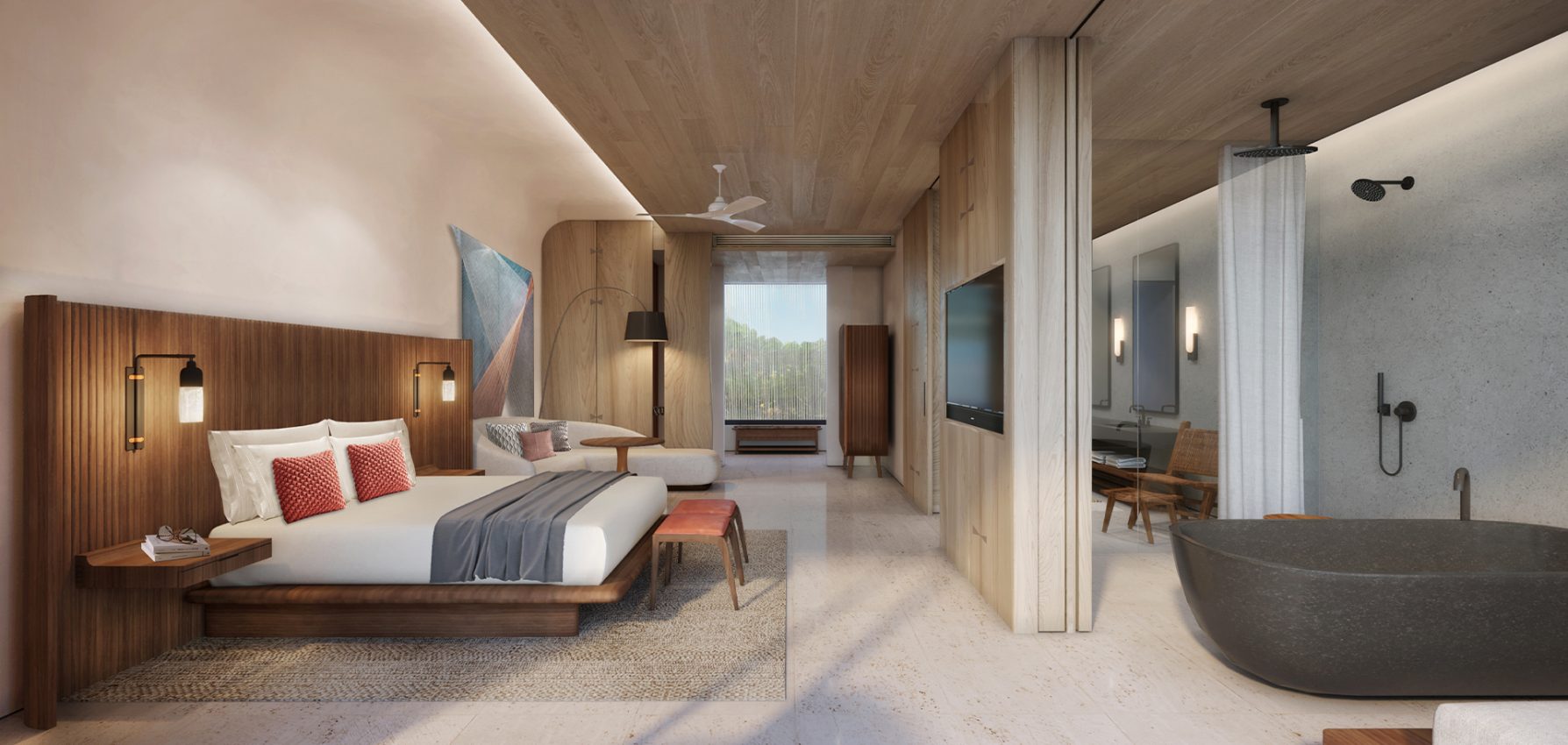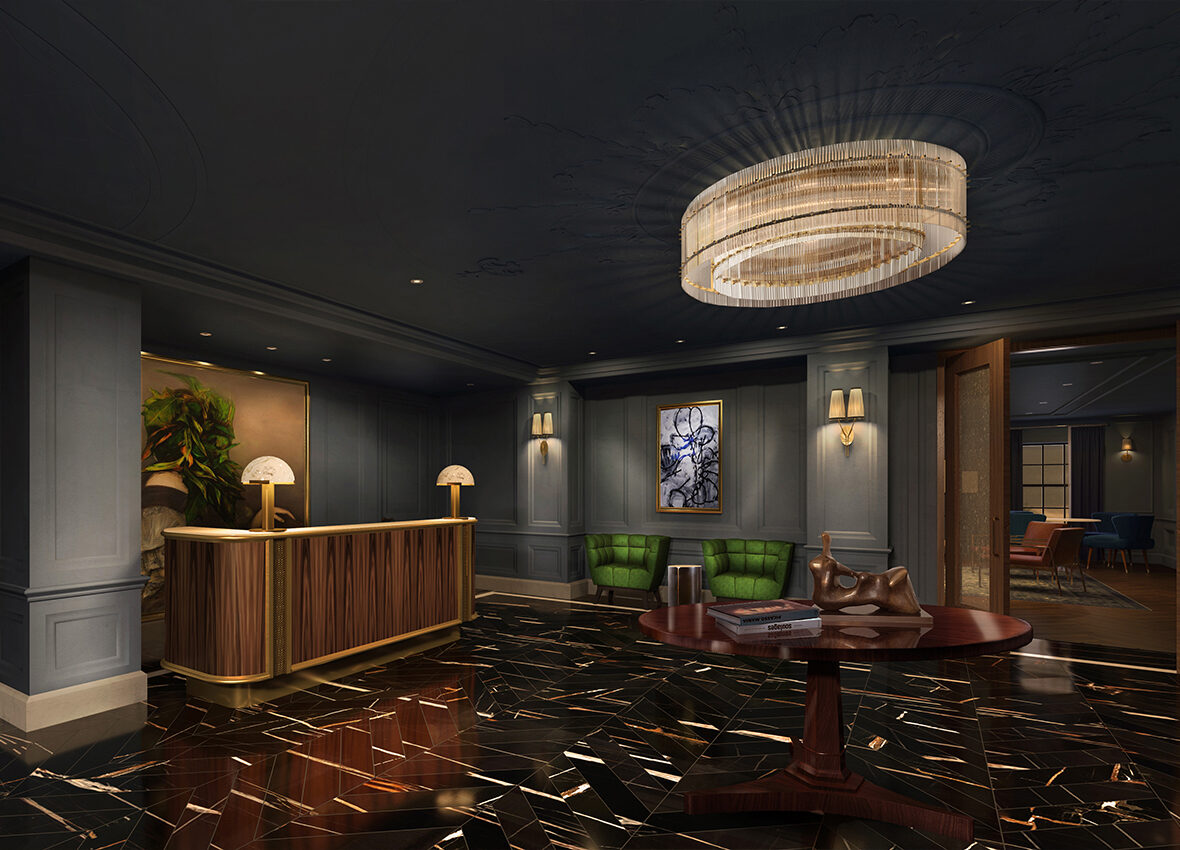 Luxury Hotel Renovation
Boston
I am most proud of the thoughtful preservation of the original beauty and classic shell of this building which has been injected with an artistic twist.
-Nora Kanter, Principal & Design Director
One part of the project that was my favorite is the Street Bar. The space has always been loved by local Bostonians during the history of this property, as both The Ritz-Carlton and Taj Hotel, and we wanted to maintain its place as a special hangout for both guests and locals. We kept the original wood wall paneling throughout, giving it a distinct charm which all guests can truly appreciate.
The idea to re-create the guest lounge based on the original Ritz-Carlton hotel came to me when reviewing archival photos. Re-inserting a gas burning fireplace flanked by bookshelves felt like the most natural way to convey an appreciation for the history of not only the hotel, but Boston, and how its residents previously enjoyed the space.
-Jackie Ellis, Senior Interior Designer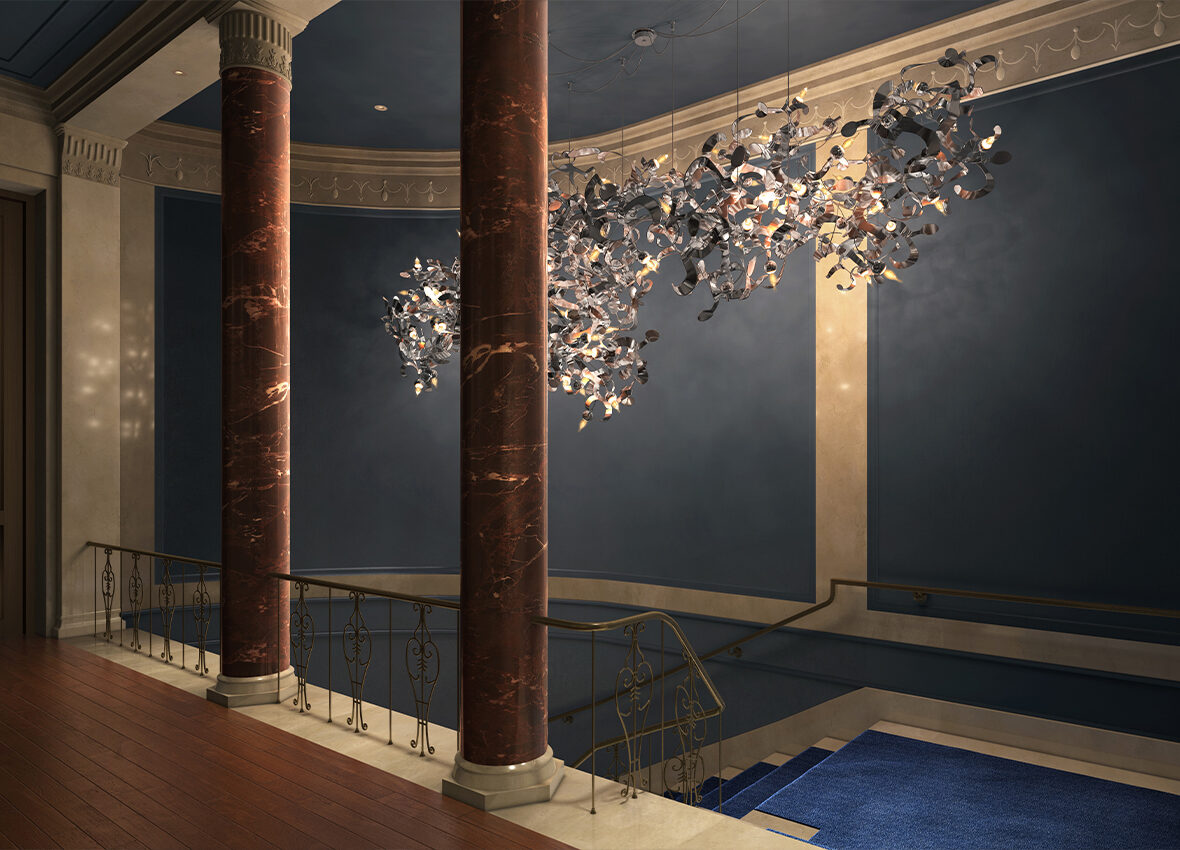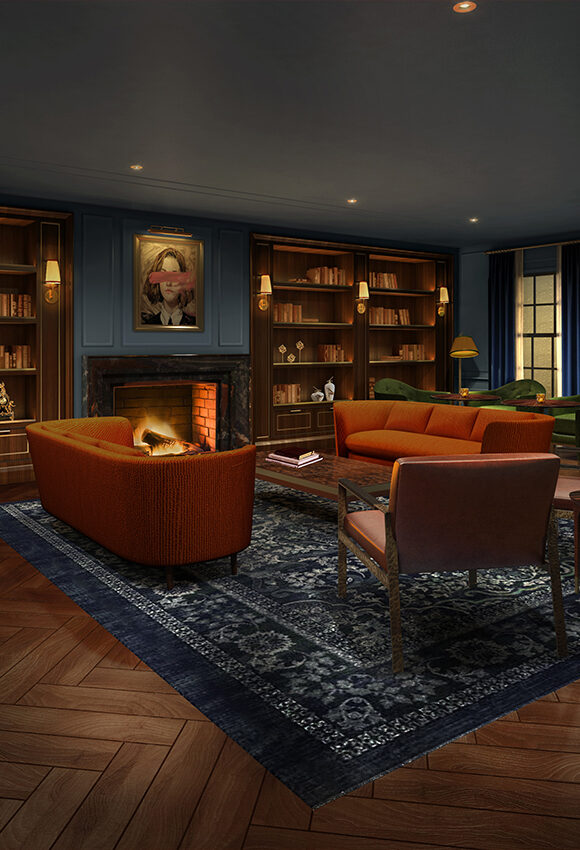 Entertainment Hotel
New York
If I could have one material being used in this project installed in my home, I would love to have the brushed gold plumbing fixtures.
If I was giving a tour of this property to Lady Gaga, I would have to show her the Rockstar Suite and host a private concert there with her.
One of the biggest challenges was creating a high-impact experience within a very small guestroom.
My favorite part of the guestroom is a banquette by the window which creates a cozy nook to look out over the city.
-Pierre Josselin, Studio Leader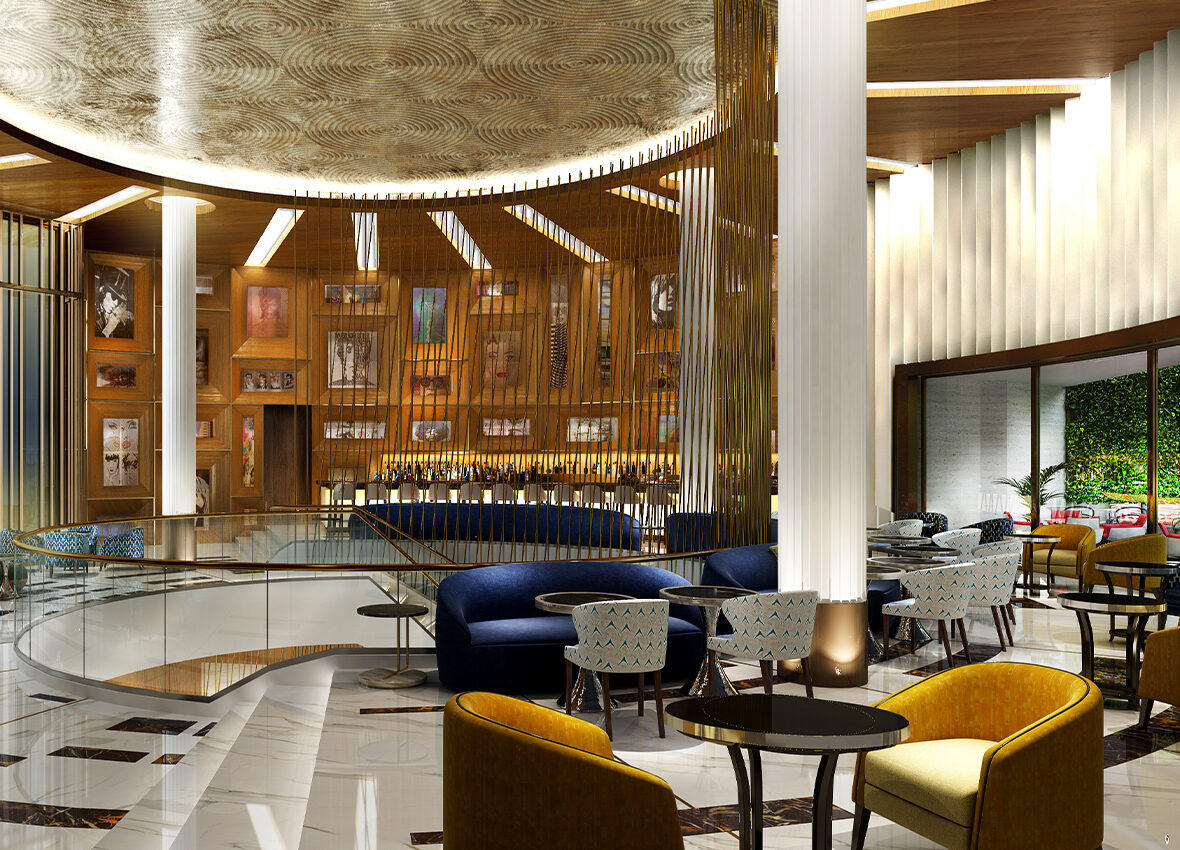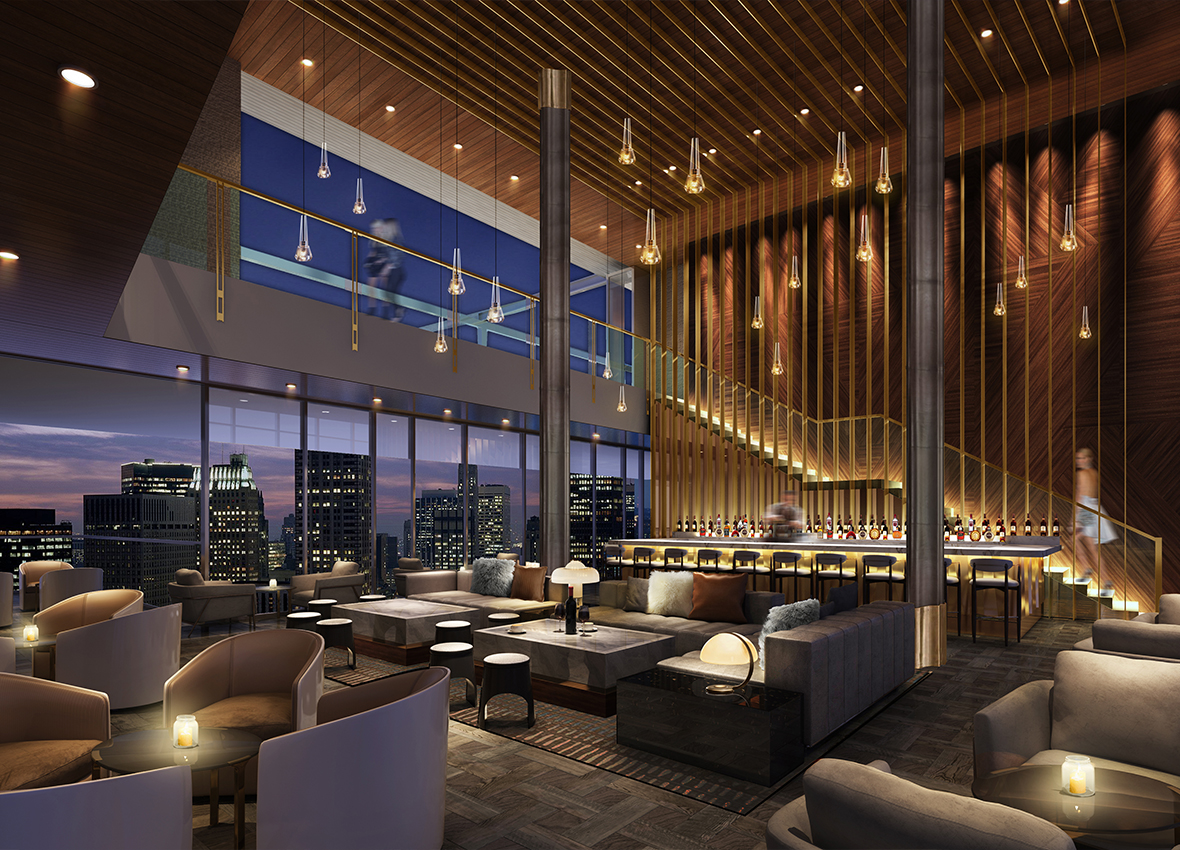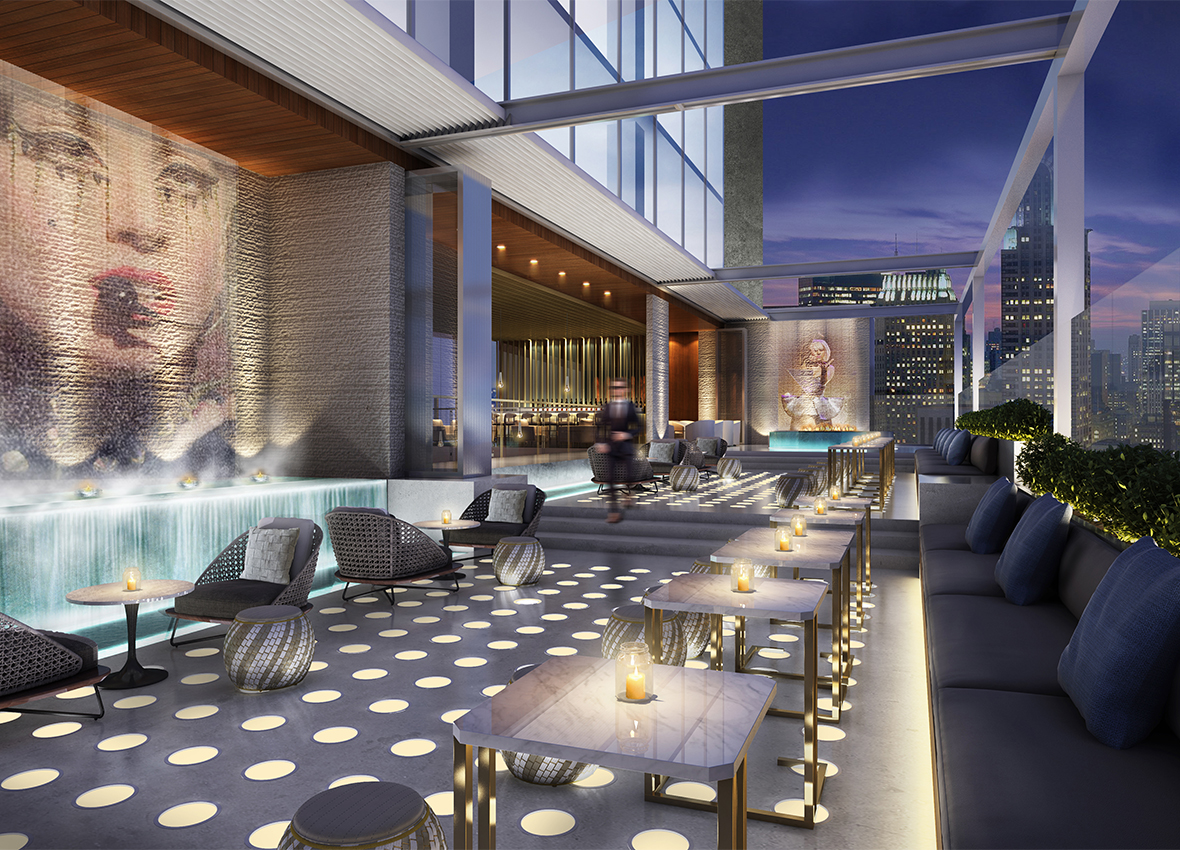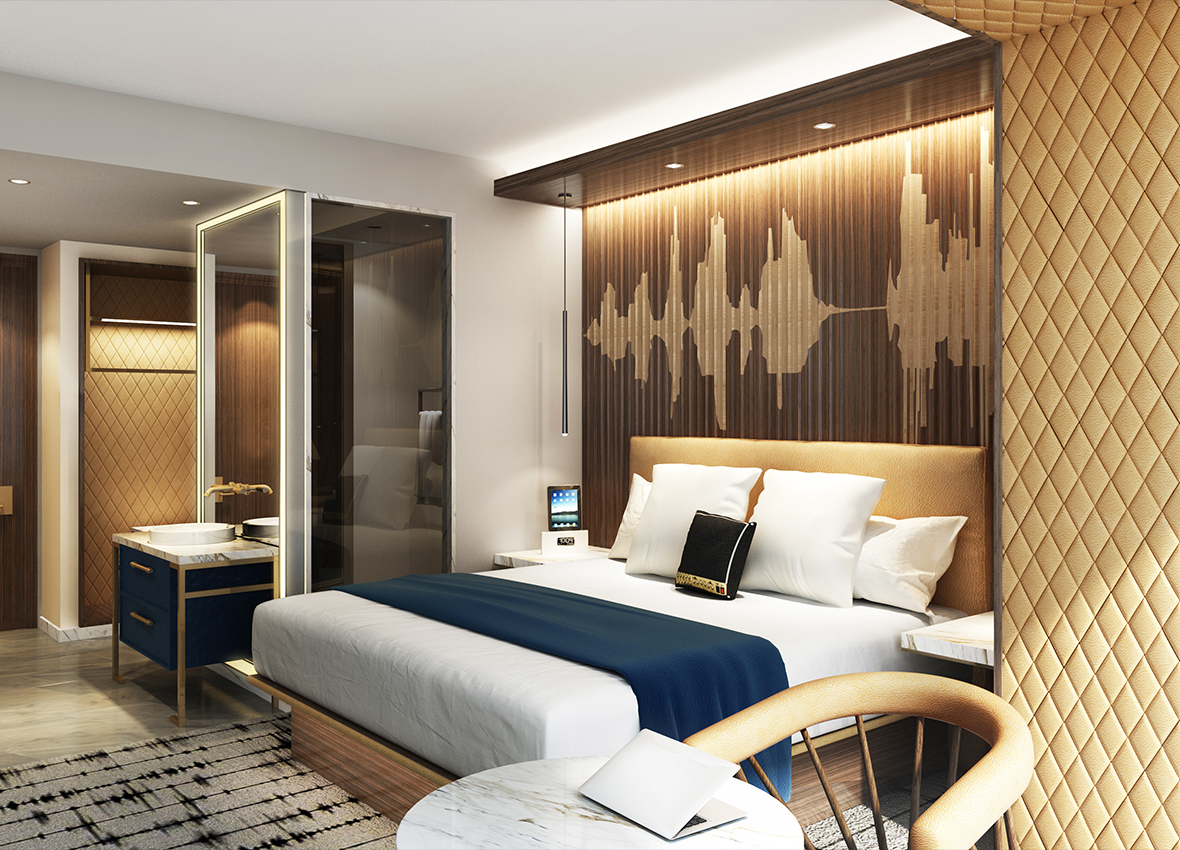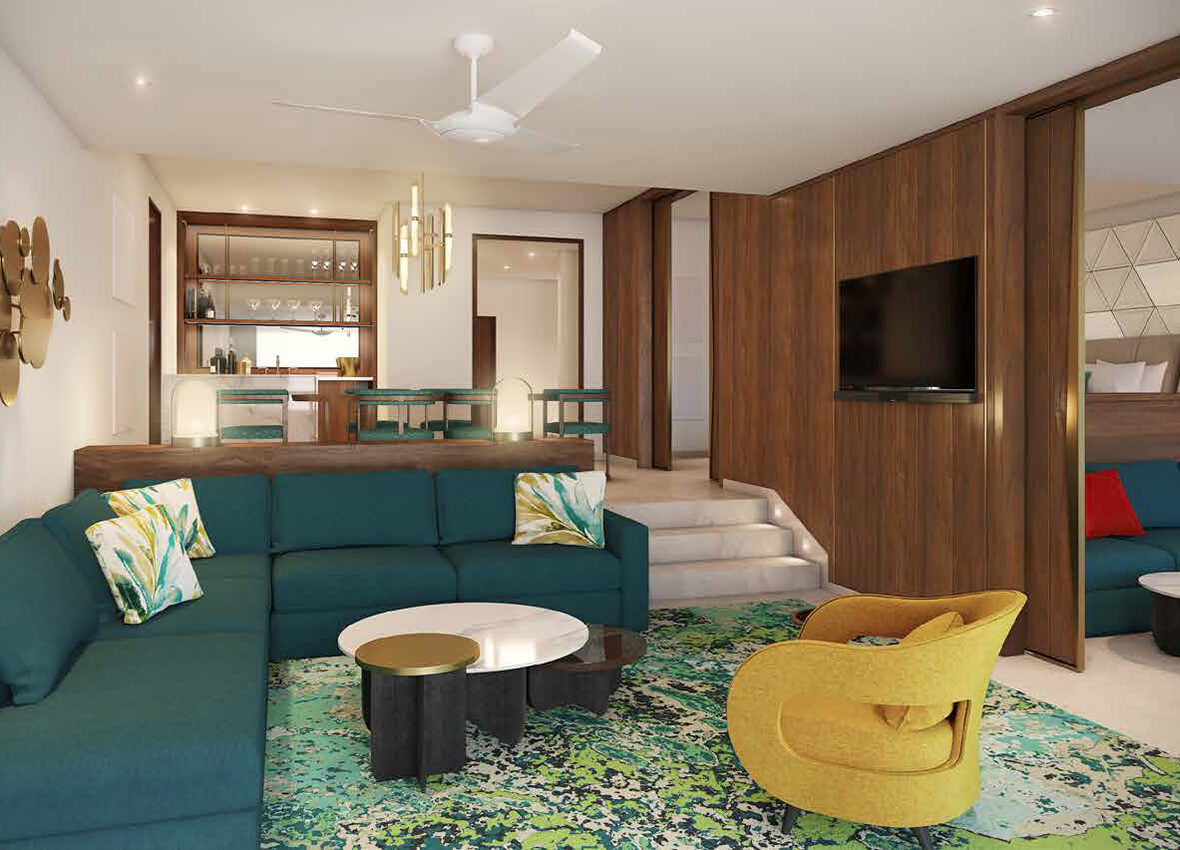 Entertainment Resort
Dominican Republic
If I were a guest here, the first space I'd be most excited to hang out in would be the Presidential Suite. I could honestly spend the whole day there just chilling on the terrace while enjoying the view. The living area is great for entertaining too and I imagine it would be fun to have a small party there with some friends!
The first color that comes to mind when I close my eyes and think about the project is BLUE. Blue is everywhere, from the guestrooms to the casino.
When creating the atmosphere of the guestrooms, we were heavily influenced by Oscar de la Renta, a Dominican fashion designer that represents the "glamour at ease" approach.
-Gaby Misa, Interior Designer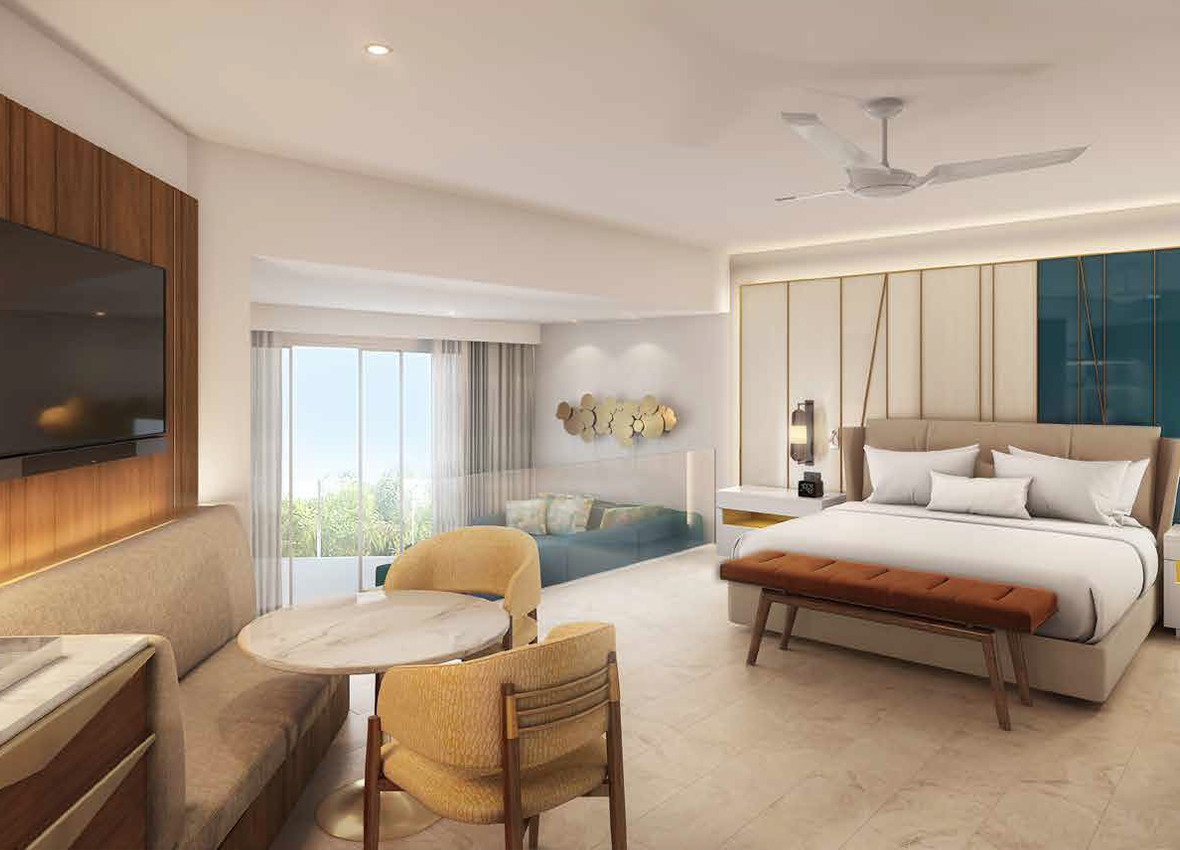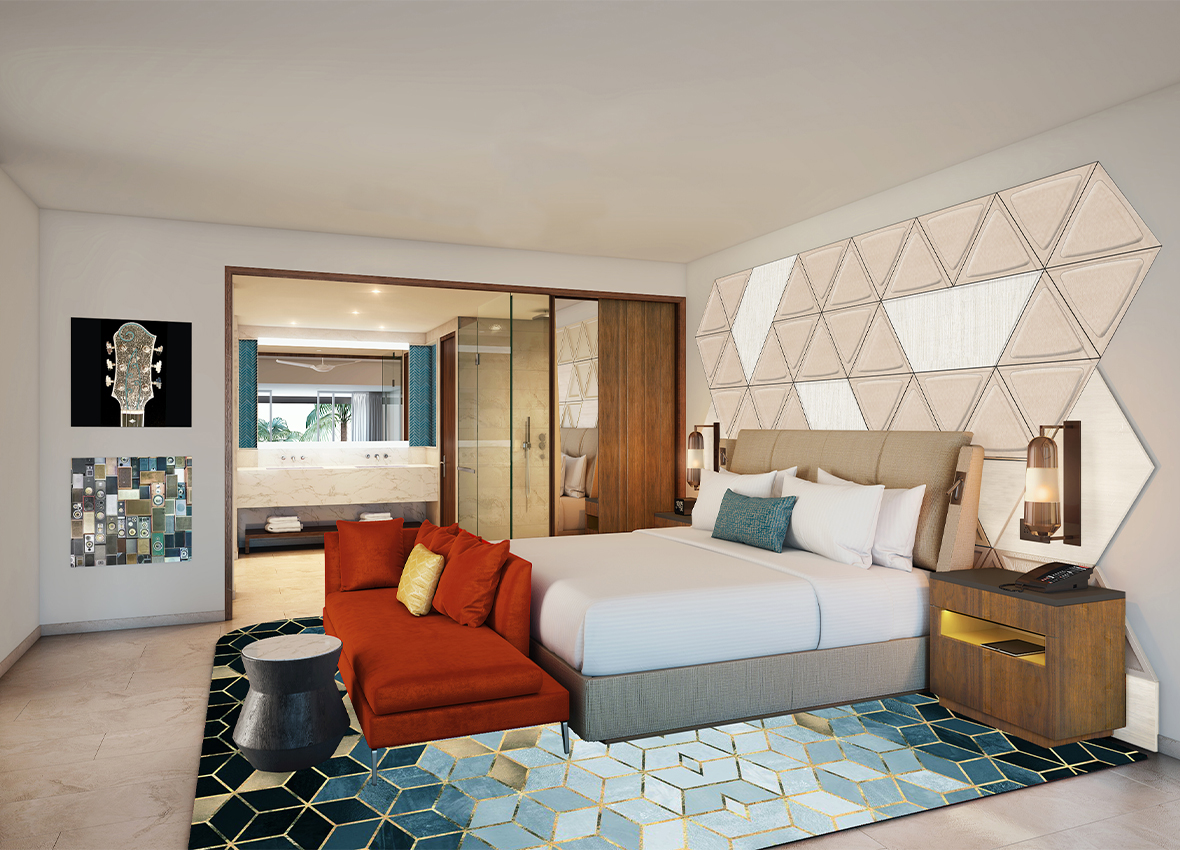 Golf Resort
Texas
I am most excited to hang out in the Specialty Restaurant with the signature horse chandelier.  This restaurant is a nod to Cowgirls with fun, glamorous and bold western motifs that will definitely be distinguishable from the rest of the hotel.
-Jenny Kim, Senior Project Manager
Texas Modern led the design, with a refined approach to designing with textures, natural stones, blackened steel and glass alongside elements from the game of golf: playful patterns, wood millwork, and tailored details.
My favorite piece in the design? The signature Horse light fixture in the specialty restaurant.
-Nikoletta Stagias, Associate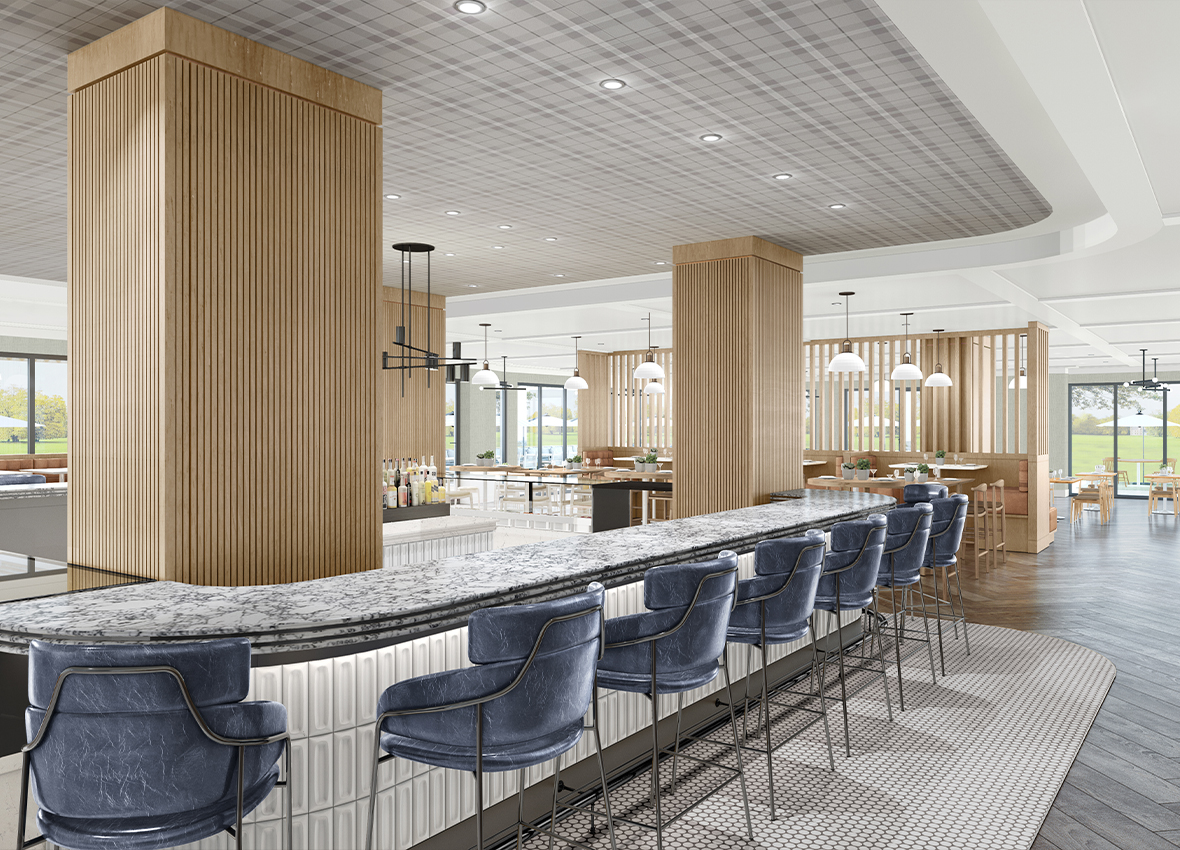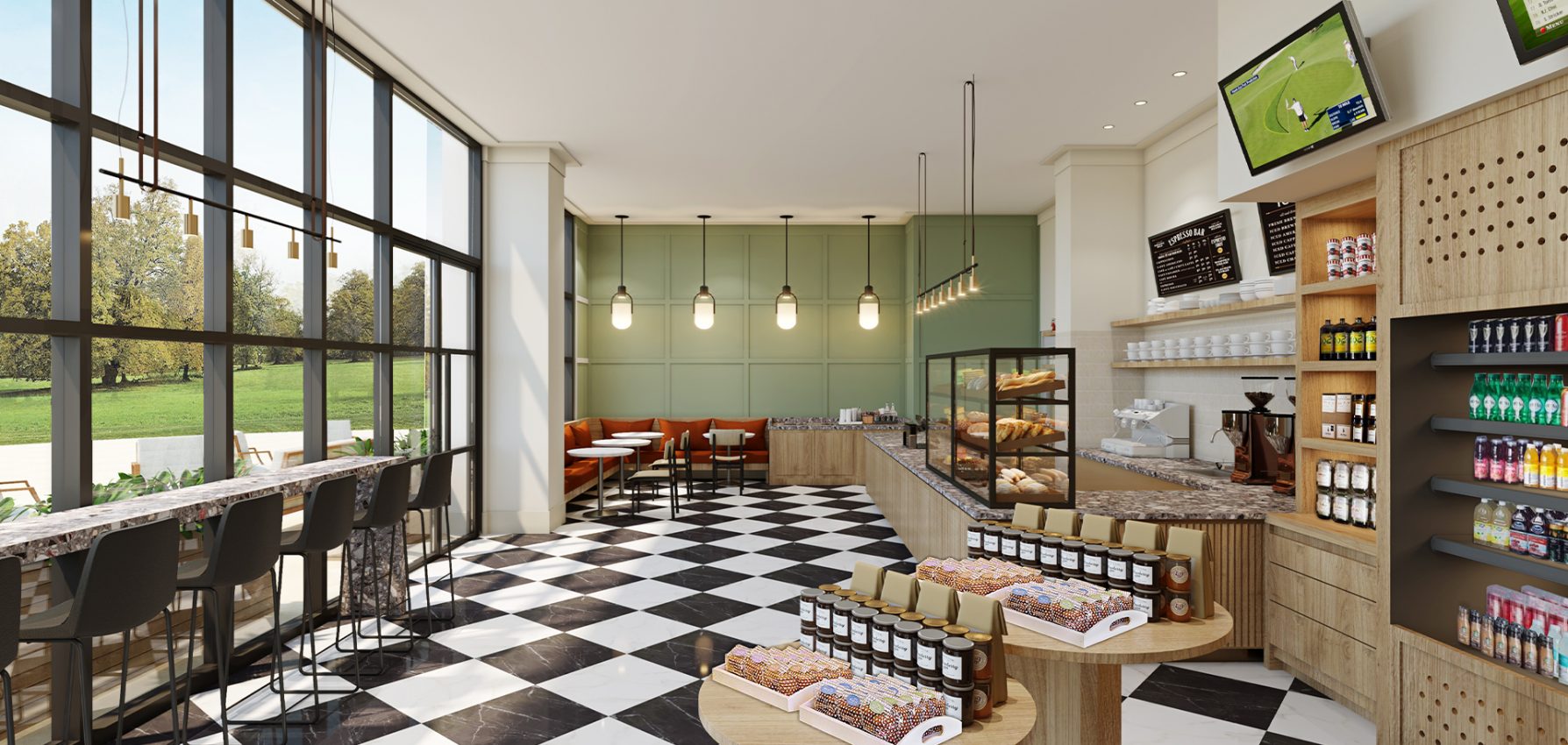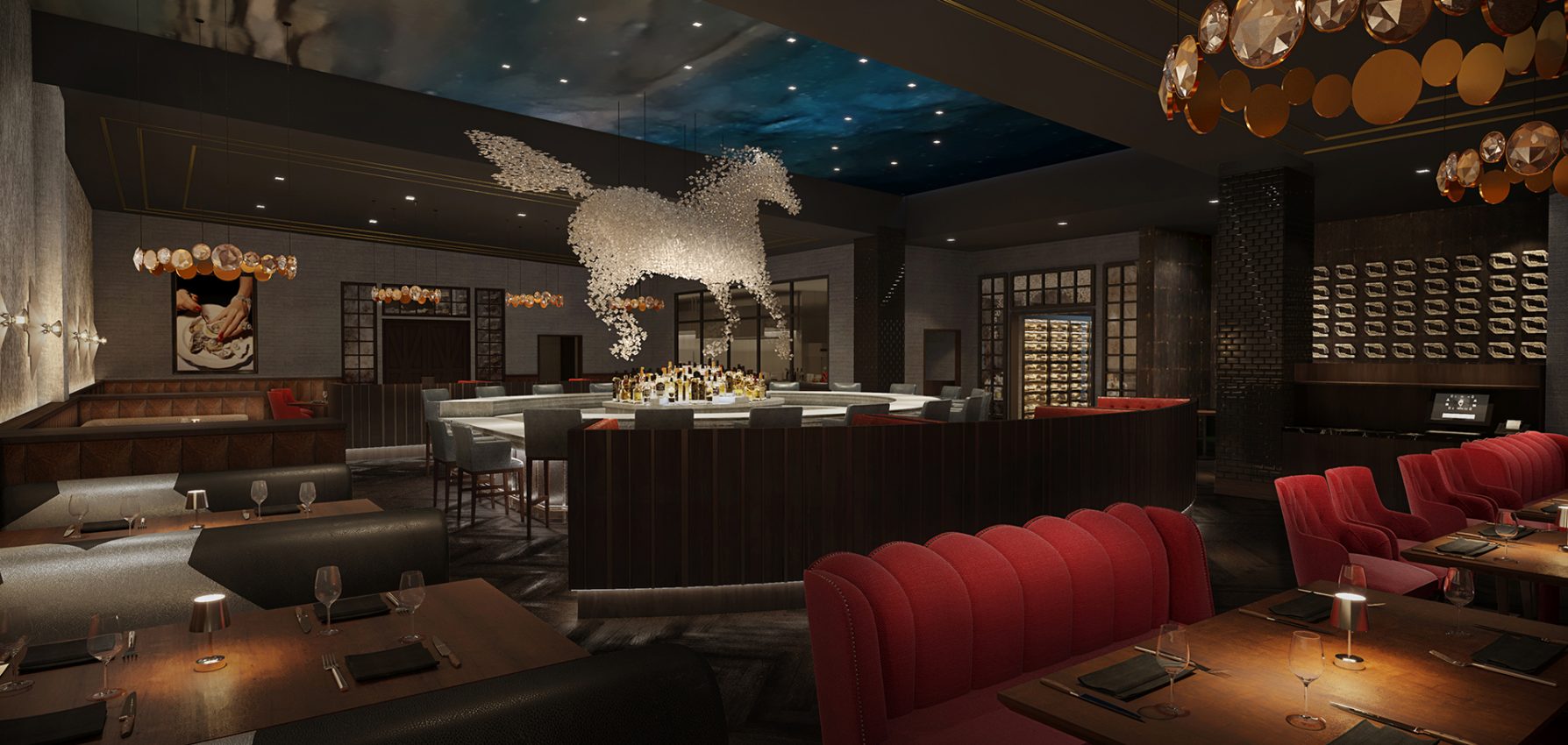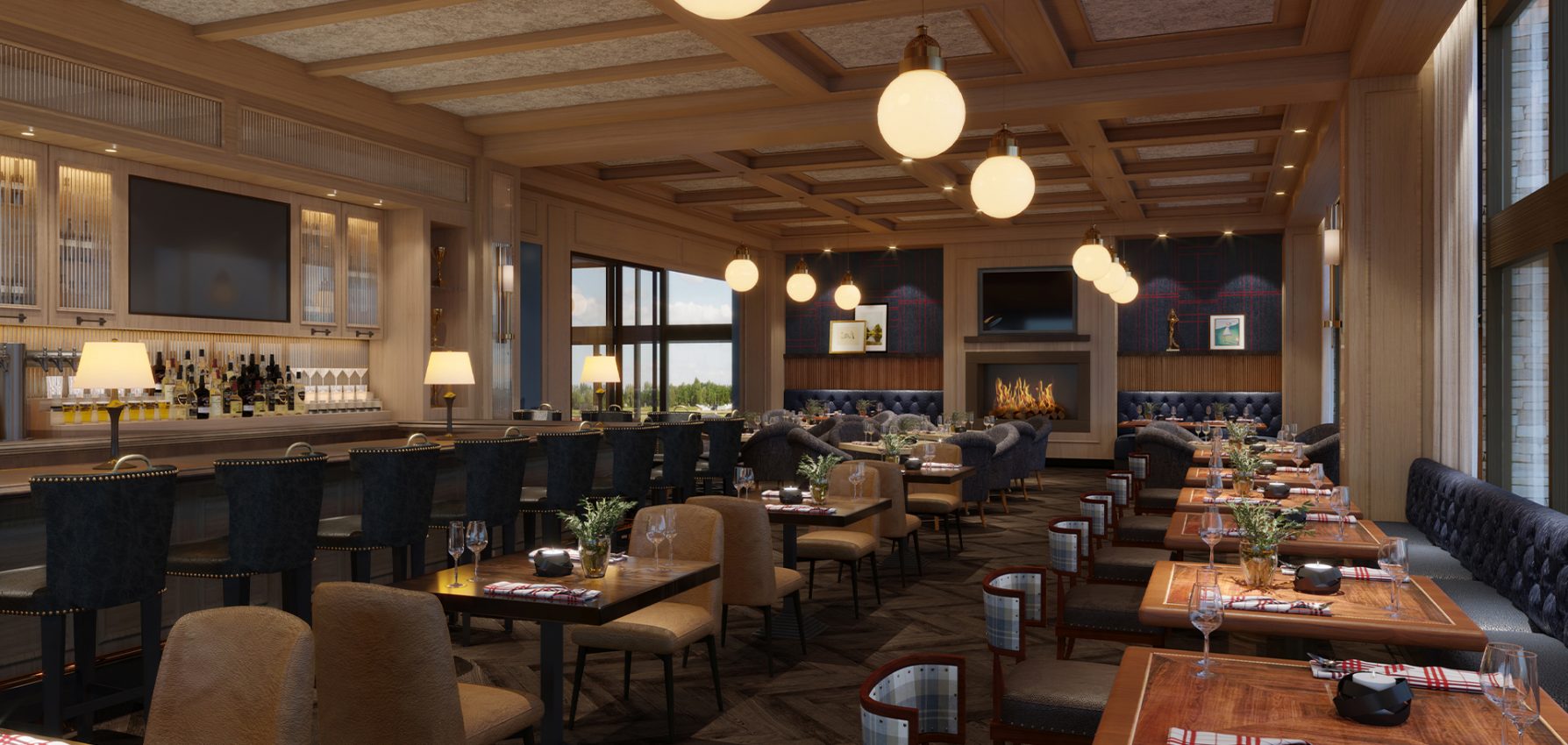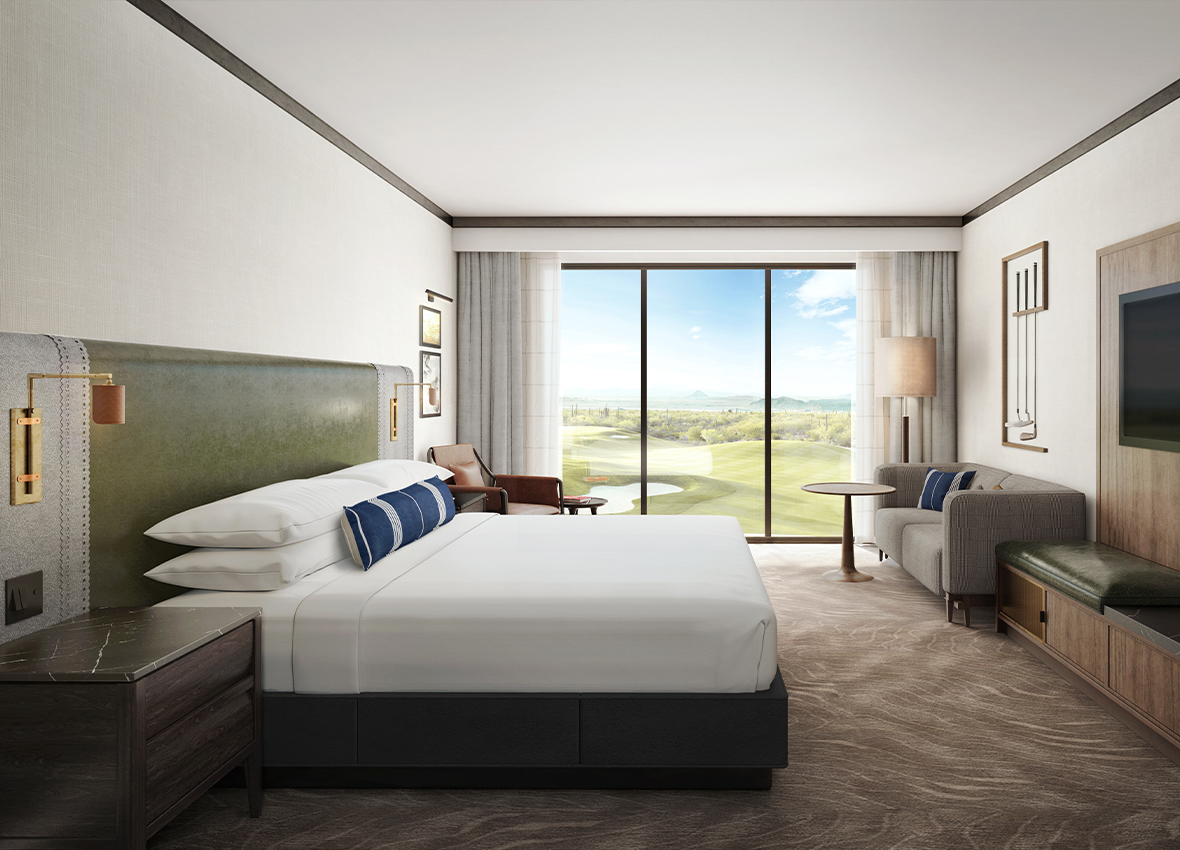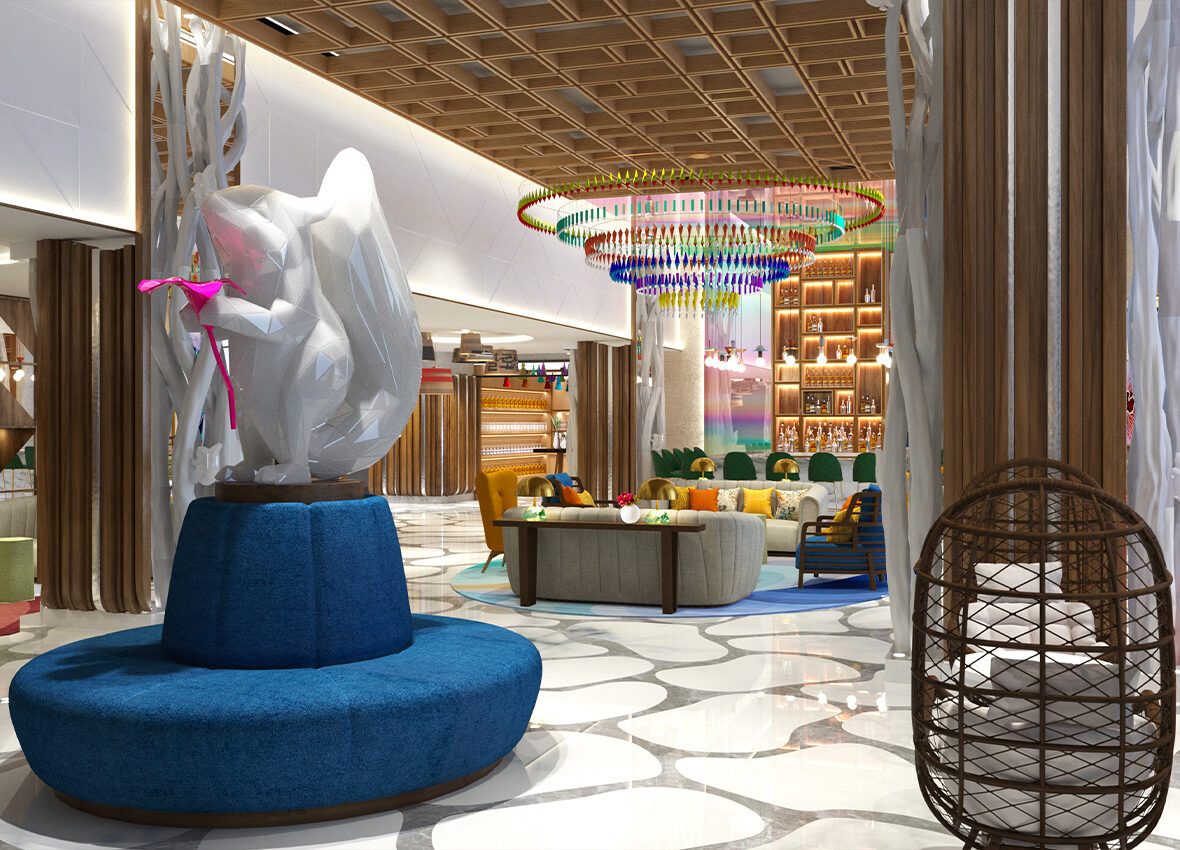 Integrated Entertainment Resort
South Korea
When visiting this project, my first stop would definitely be the main Lobby, and not because I was very fortunate to be part of the design process but because it is the heart of the project. It is where the nature story begins to unfold.
Monika Chmielewska, Associate
If I could pick one material from this project to install in my own home, I would use one of the custom graphic wallcoverings as an accent wall in my living room or bedroom. They were so much fun to design and make such a vibrant, bold statement.
Dani Hauser, Interior Designer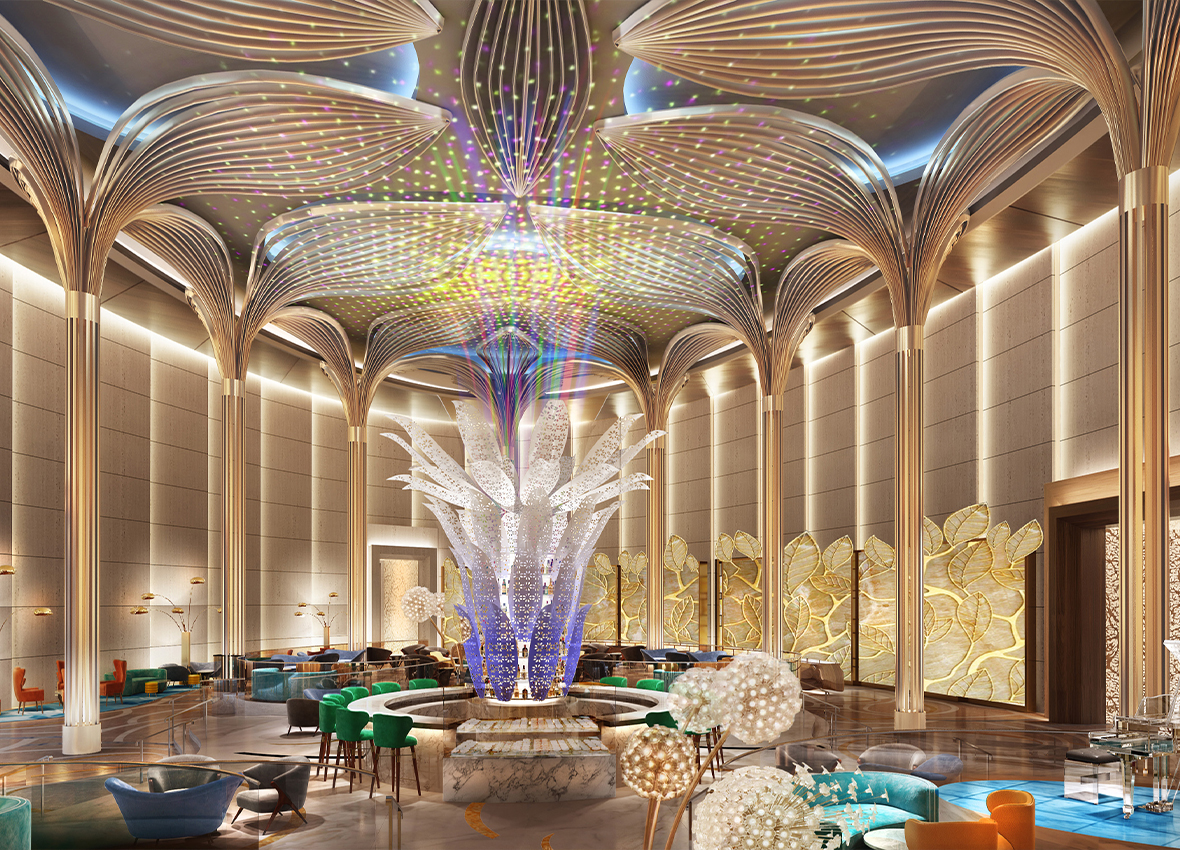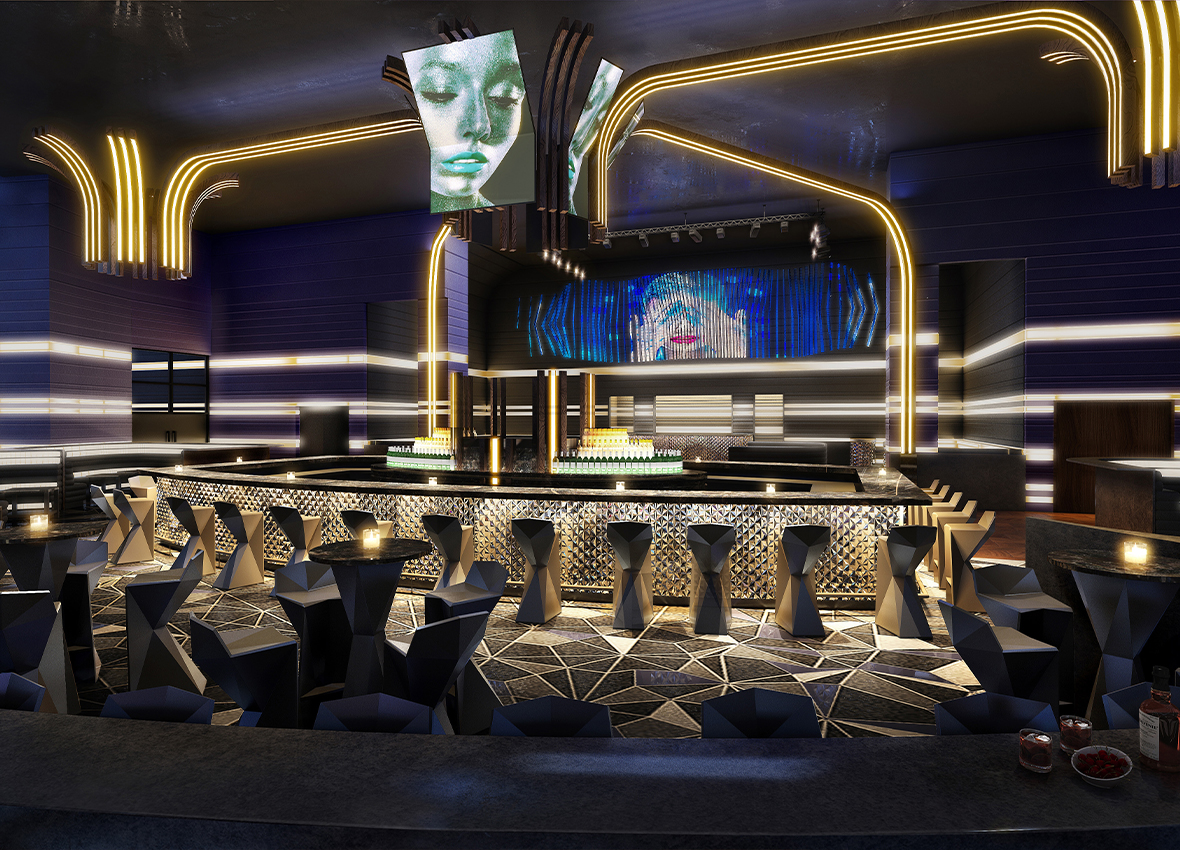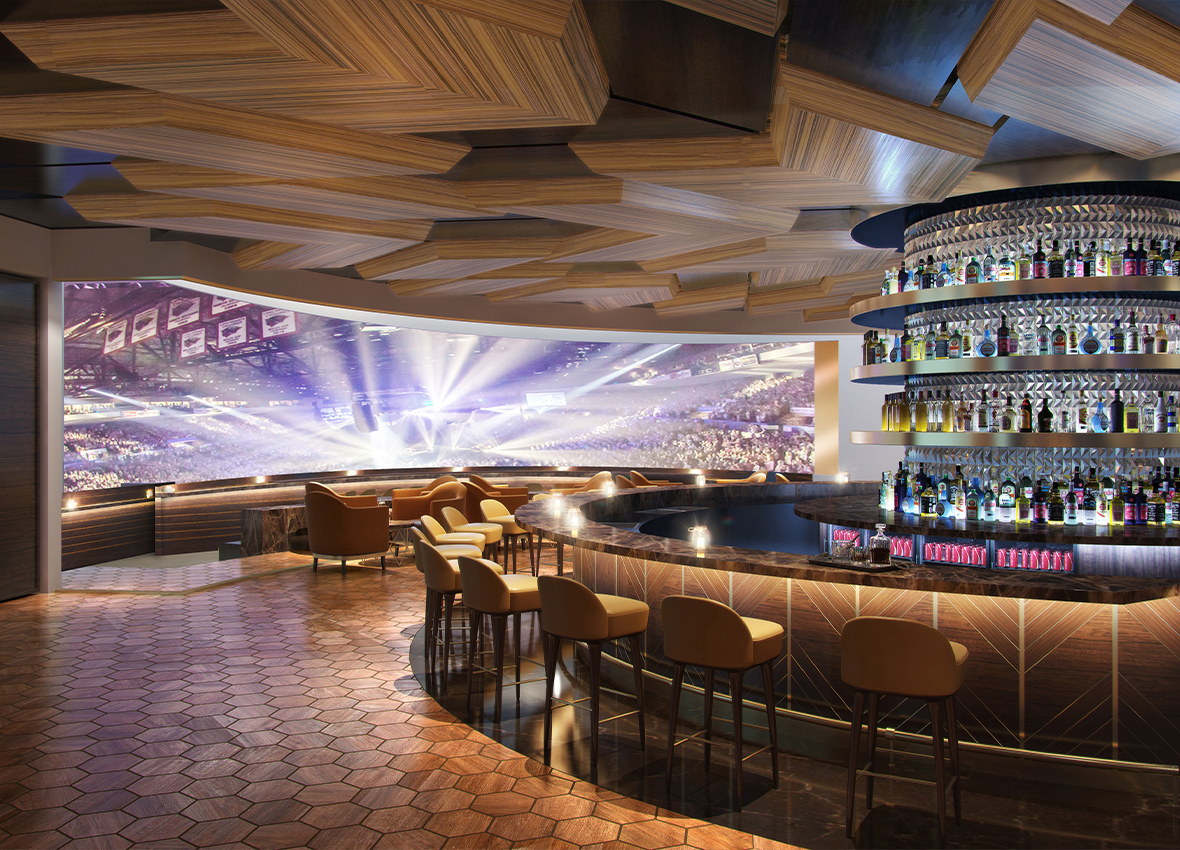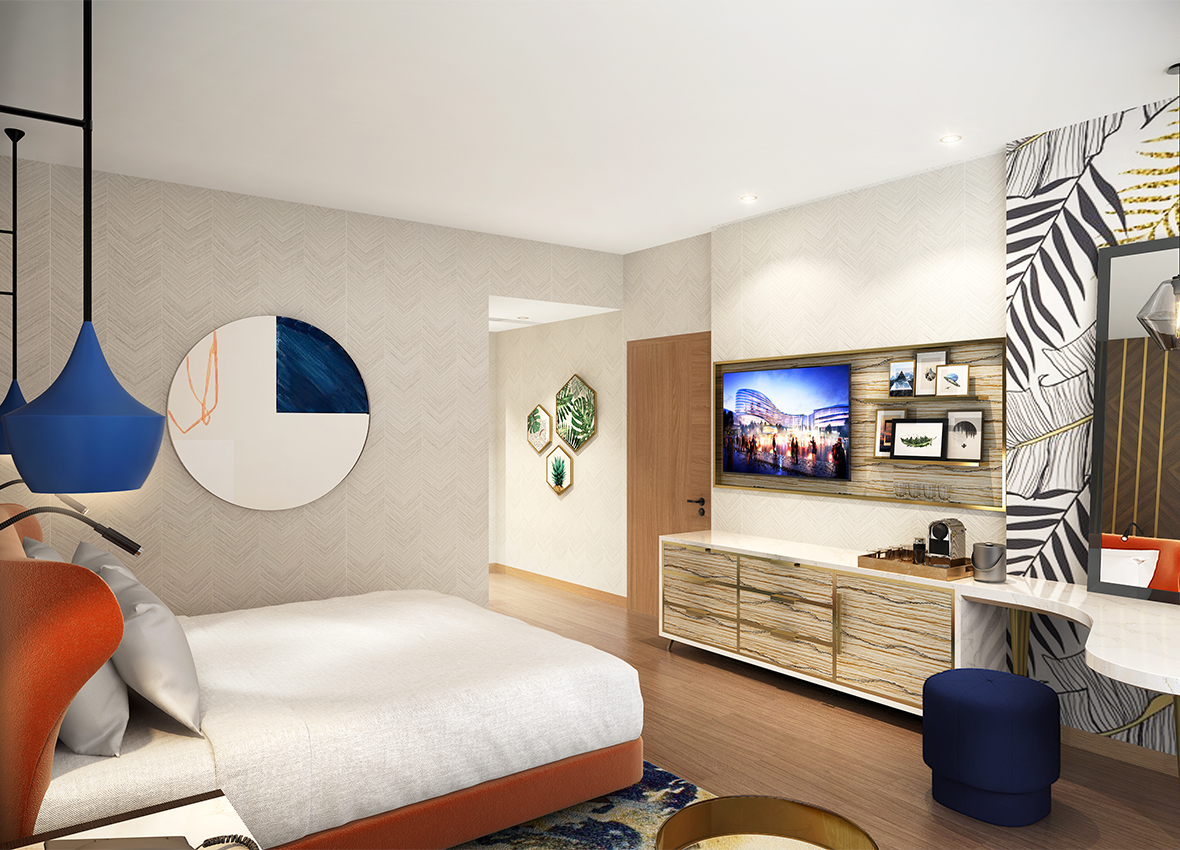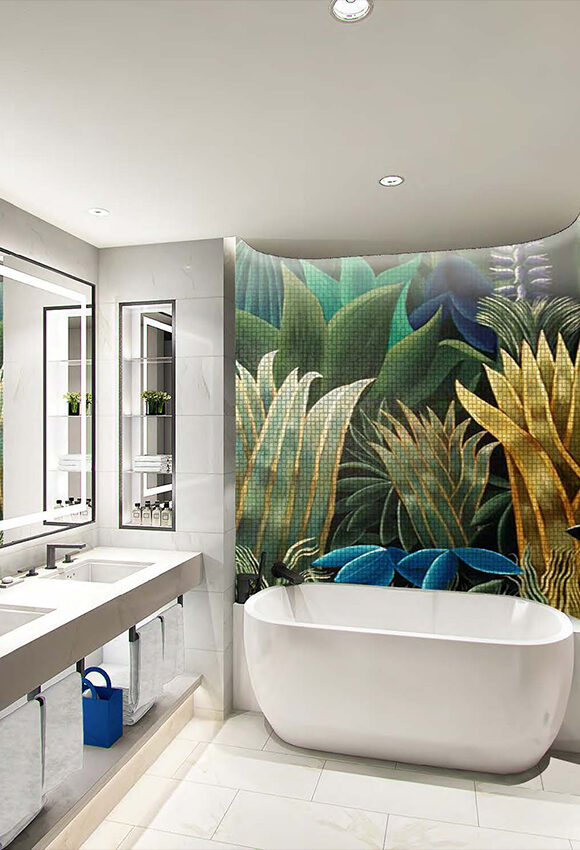 Luxury Penthouse
Beijing
This project is an oasis hidden in the megacity of Beijing. In addition to appreciating art and a glamorous social life, the Chinese culture views the home as a retreat and a sanctuary where a tired soul can be recharged and reunited with family.
-Gary Bai, Interior Architect
If I was a guest here, I would be most excited to hang out in the expansive living room overlooking the beautiful view of the park below. The rooftop garden would also be  a special place to experience.
Local culture played an important role in our design. For this residence, we designed two kitchens – one Western-styled kitchen and once specifically set up for Chinese cooking. Stylistically, we tried to infuse local flavor without being too obvious or contrived.
-Masako Fukuoka, Principal & Design Director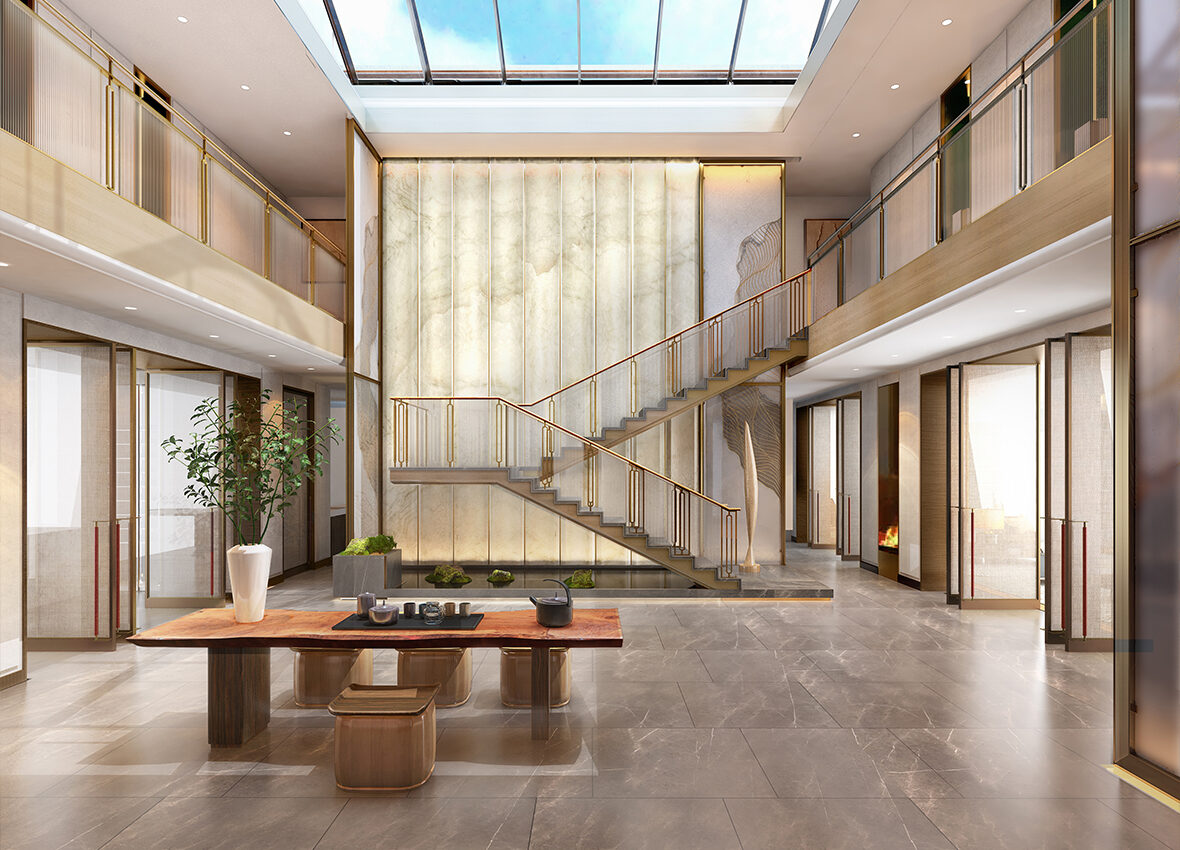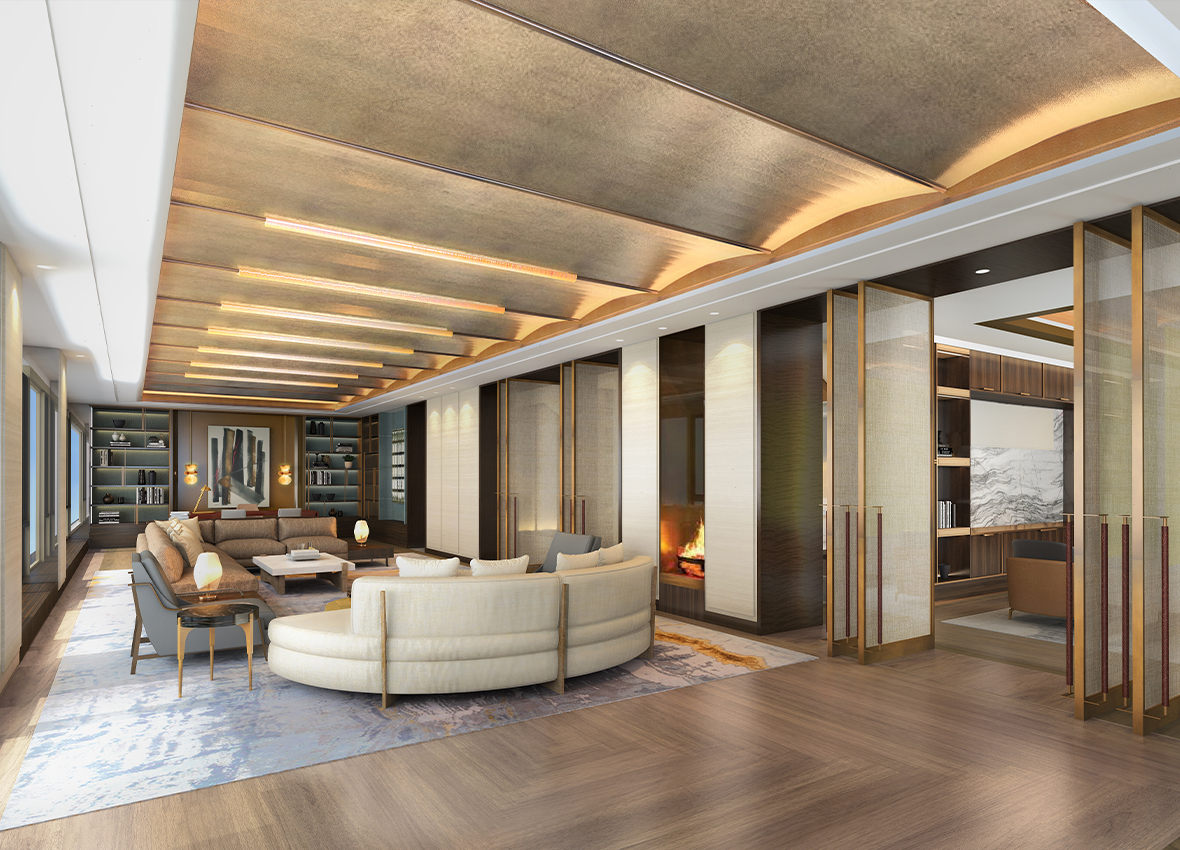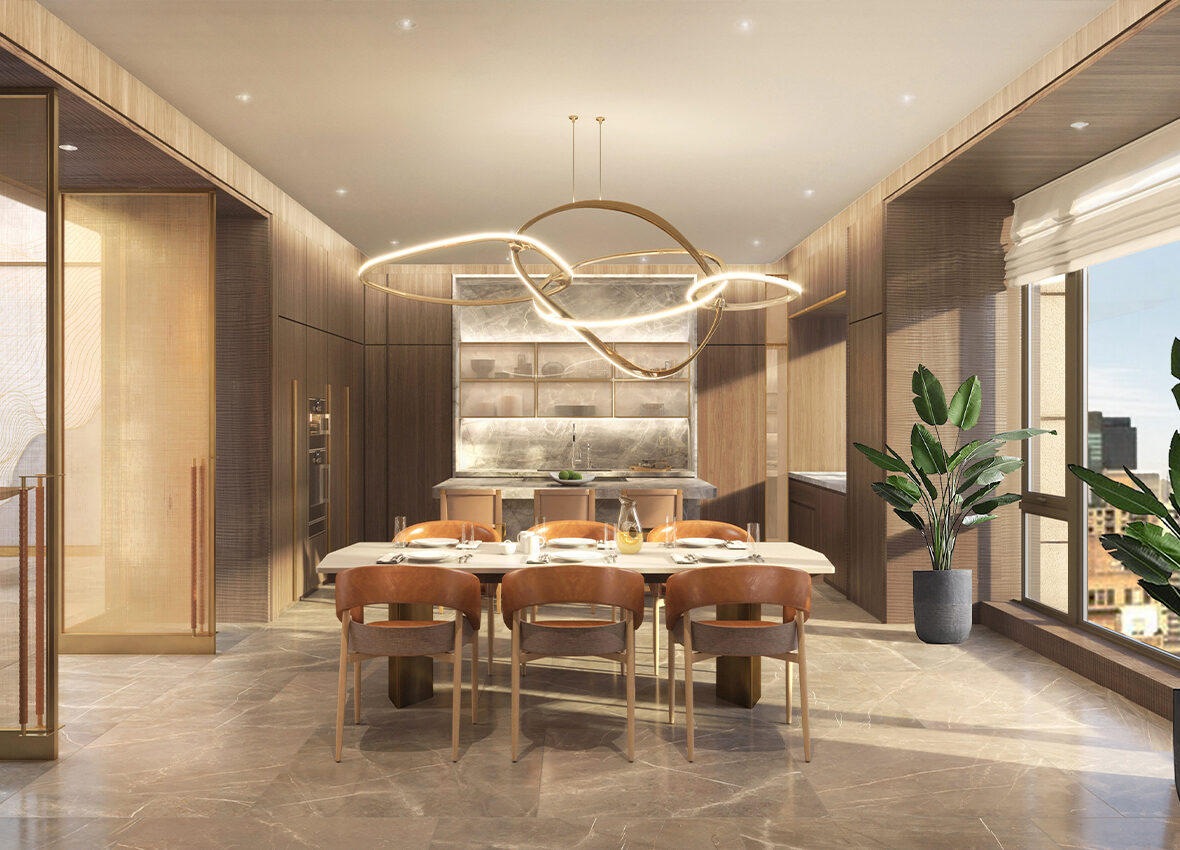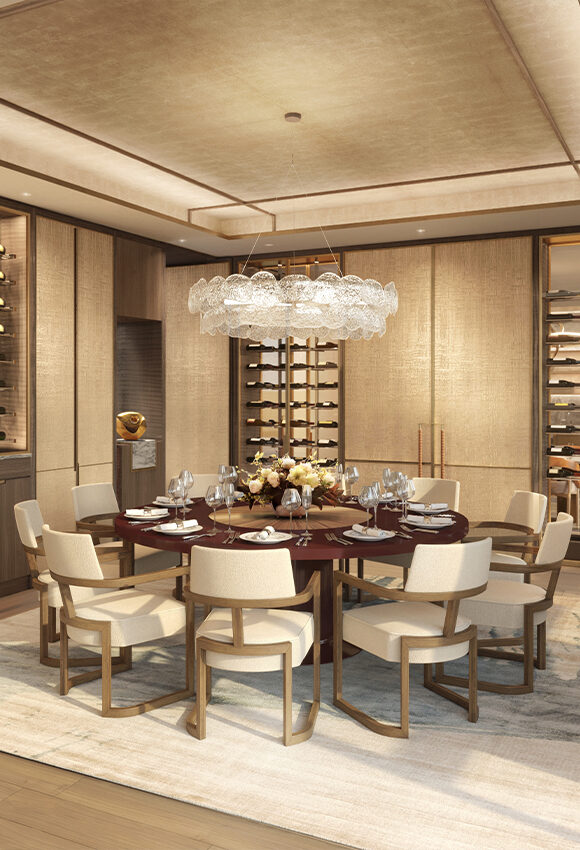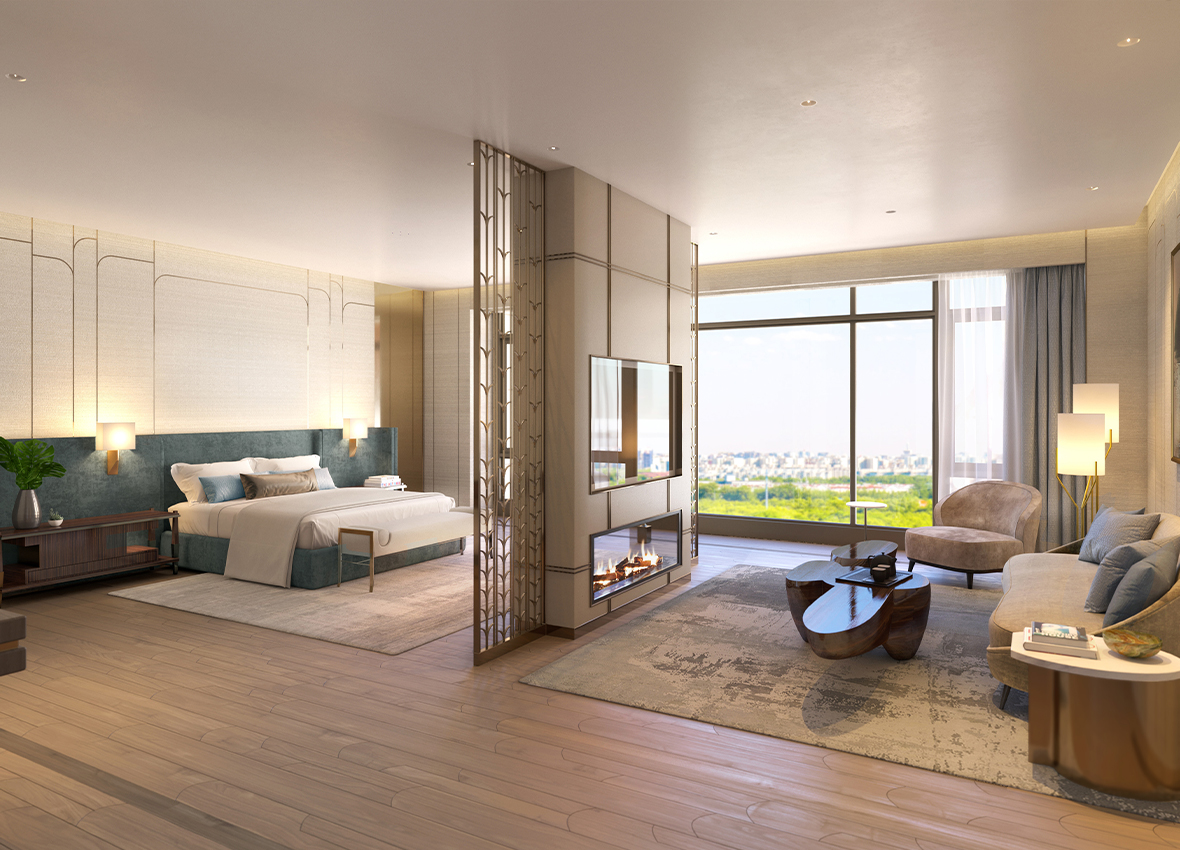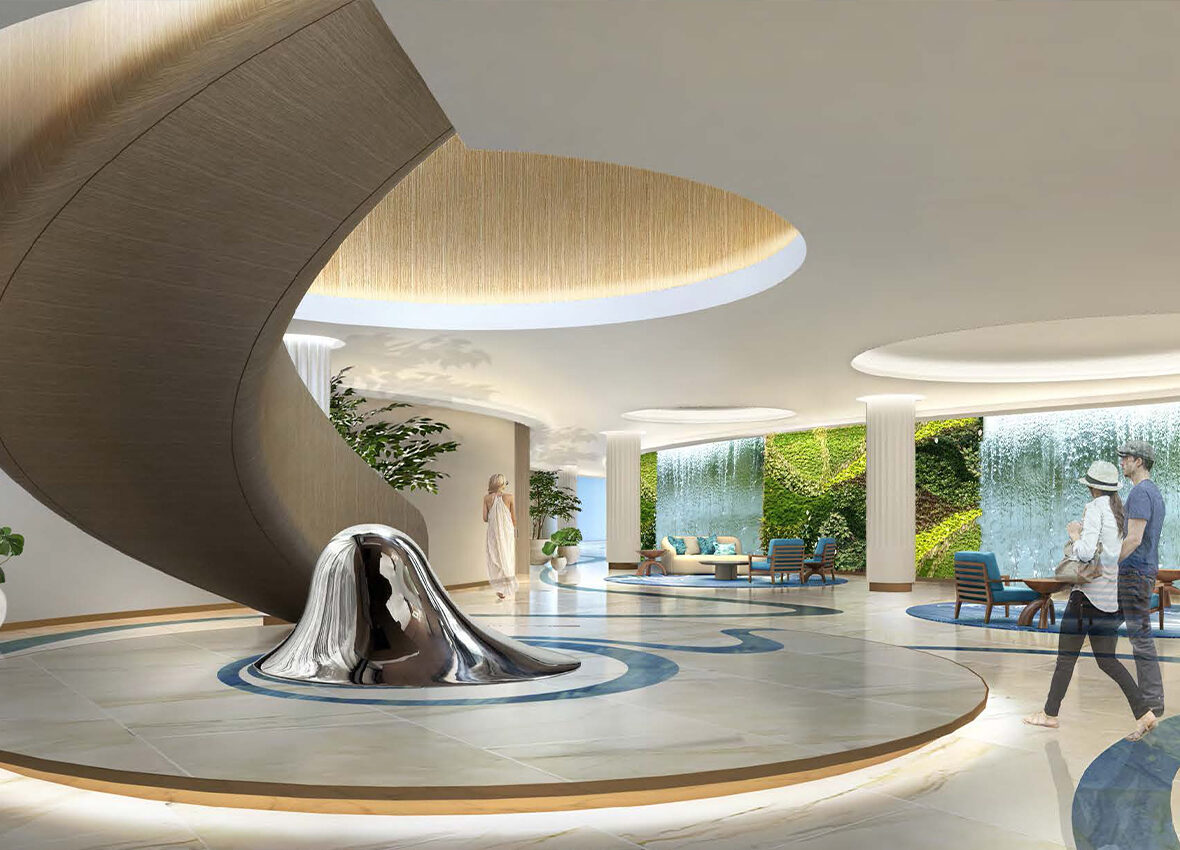 Yacht Club
Fort Lauderdale
I really love the design we created for the lobby. It not just a lobby, its also an art gallery. Upon arrival, guests are greeted with a full panoramic view looking onto the marina and outdoor pools, all framed by a double-height glass facade. Sculptural self check-in desks and free-flowing sculpted white plaster walls  further the art gallery aesthetic. After passing check-in, guests can enjoy a glass of wine with the beautiful outdoor view in the stylish open lobby bar or a quick pastry and cup of coffee from the brasserie-style Market Place.
The color I most associate with this project is blue, a deep ocean blue. Given the property's location on the marina, everything about the project is connected to the sea.
-Aijun Wu, Interior Designer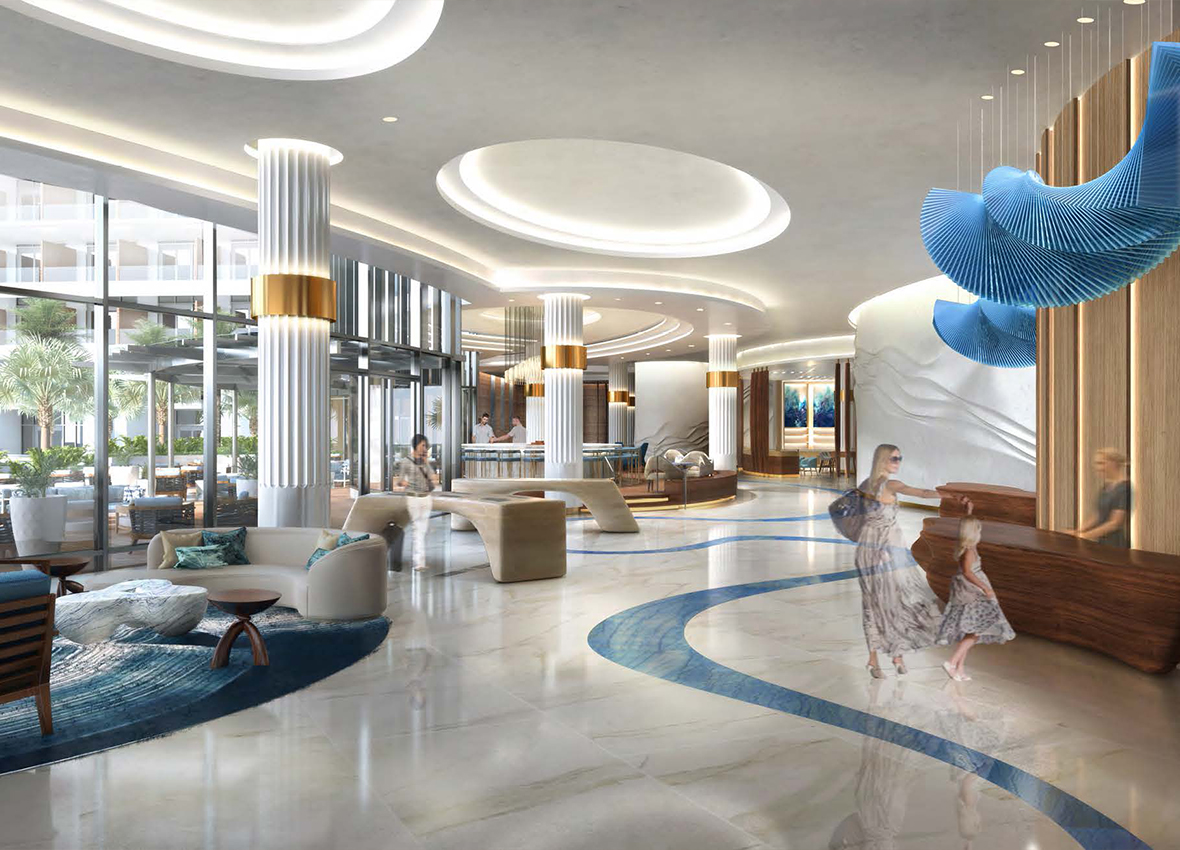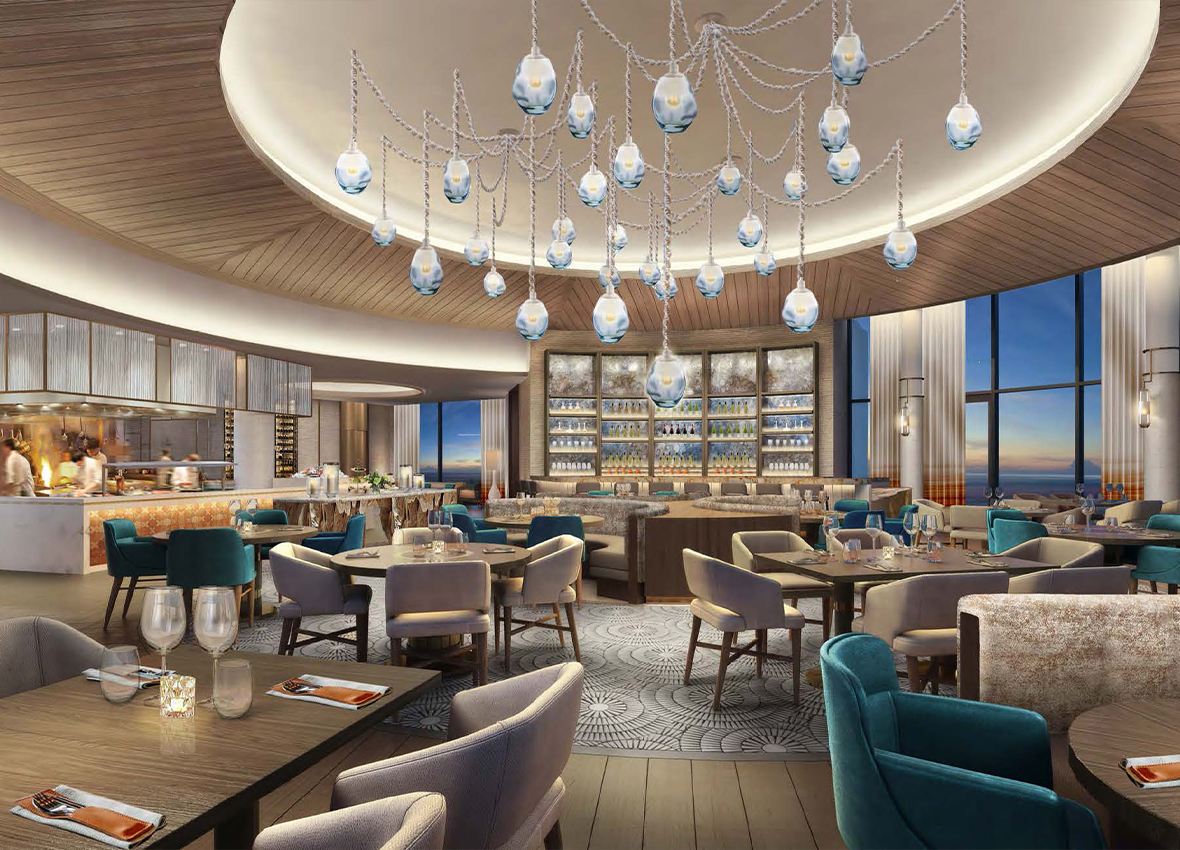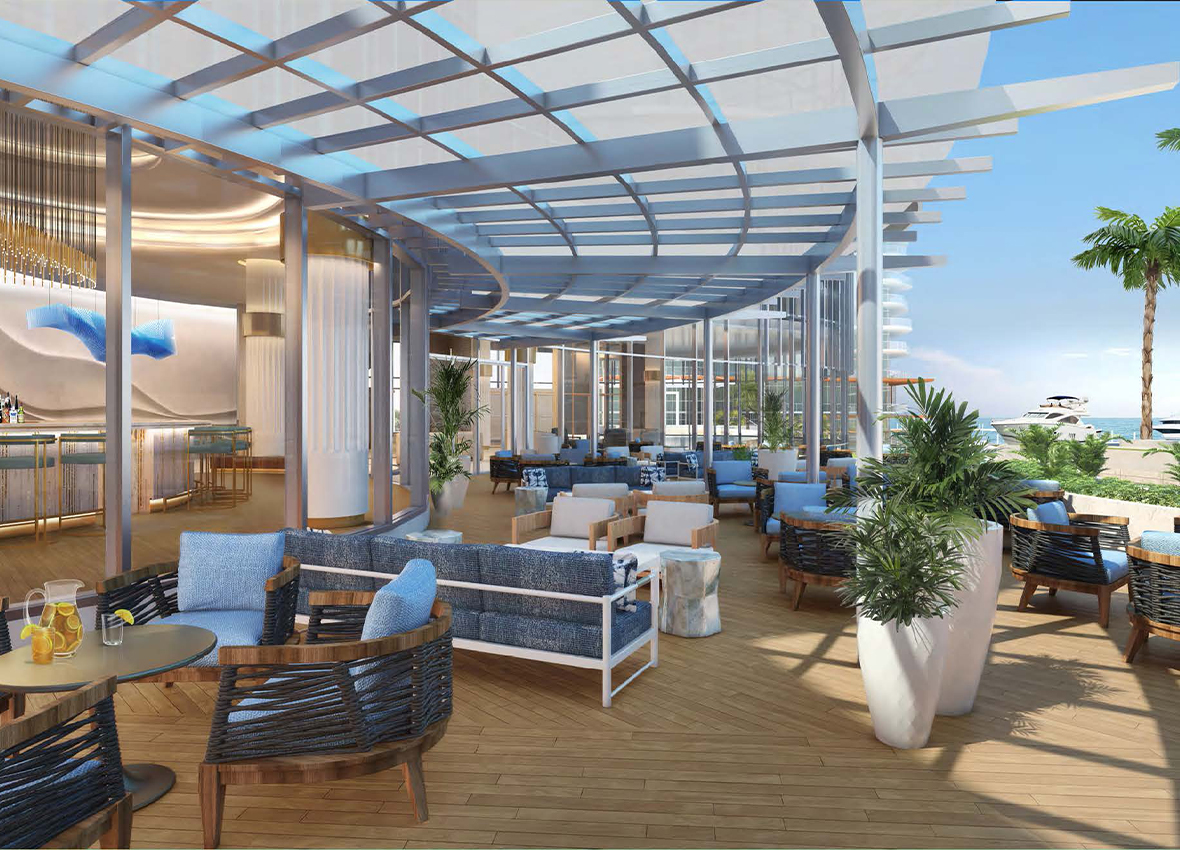 Luxury Condominiums
New York
See more here
If I were a resident here, I would be most excited to hang out in the Great Room & Chef's Kitchen. I would love to host a party with friends in this warm, inviting space enjoying some cocktails and great food.
When I close my eyes, the first colors that come to mind are dark charcoal with hints of deep navy blue and bronze.
If I could have one material from this project installed in my home, I would love to have the eucalyptus wall panels. I love the way we laid the veneers to create a chevron pattern that related to the chevron stone we did in the lobbies. It is a unique way to create an artful moment on the walls.
-Jackie Ellis, Senior Interior Designer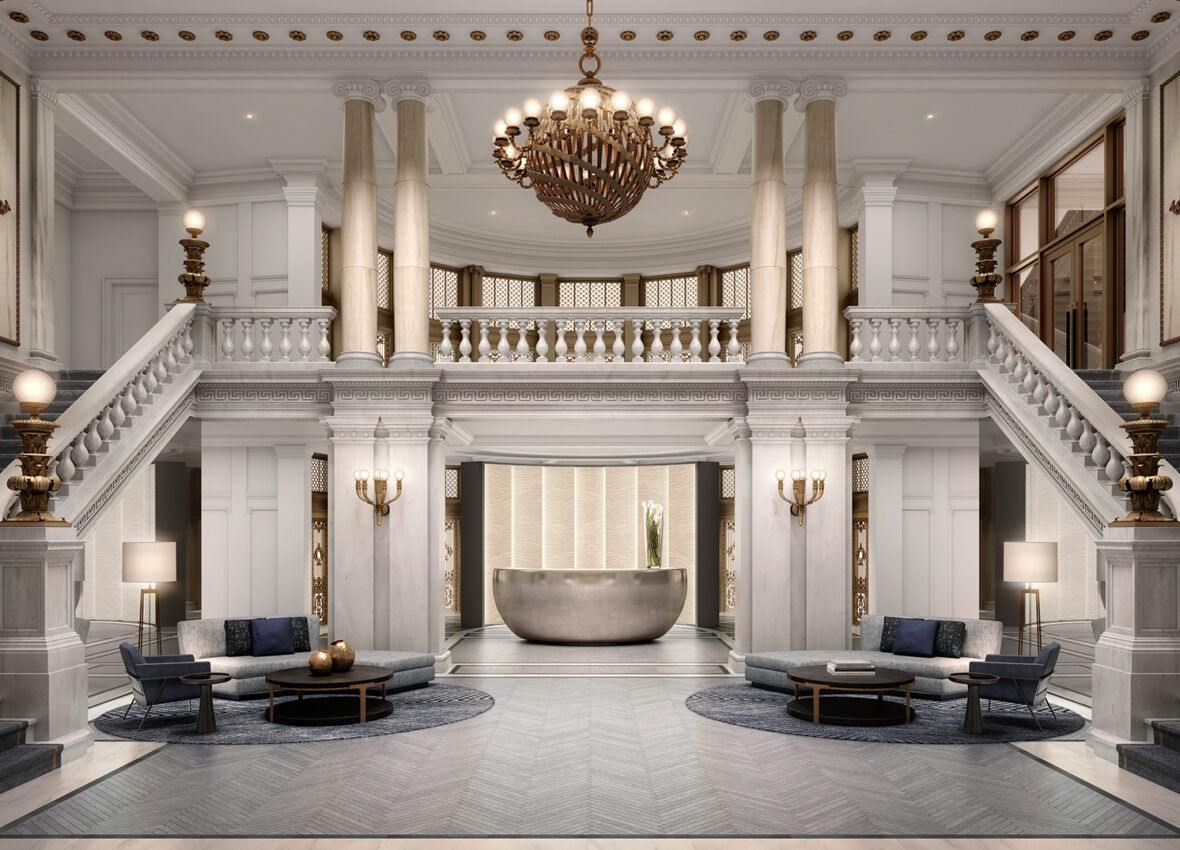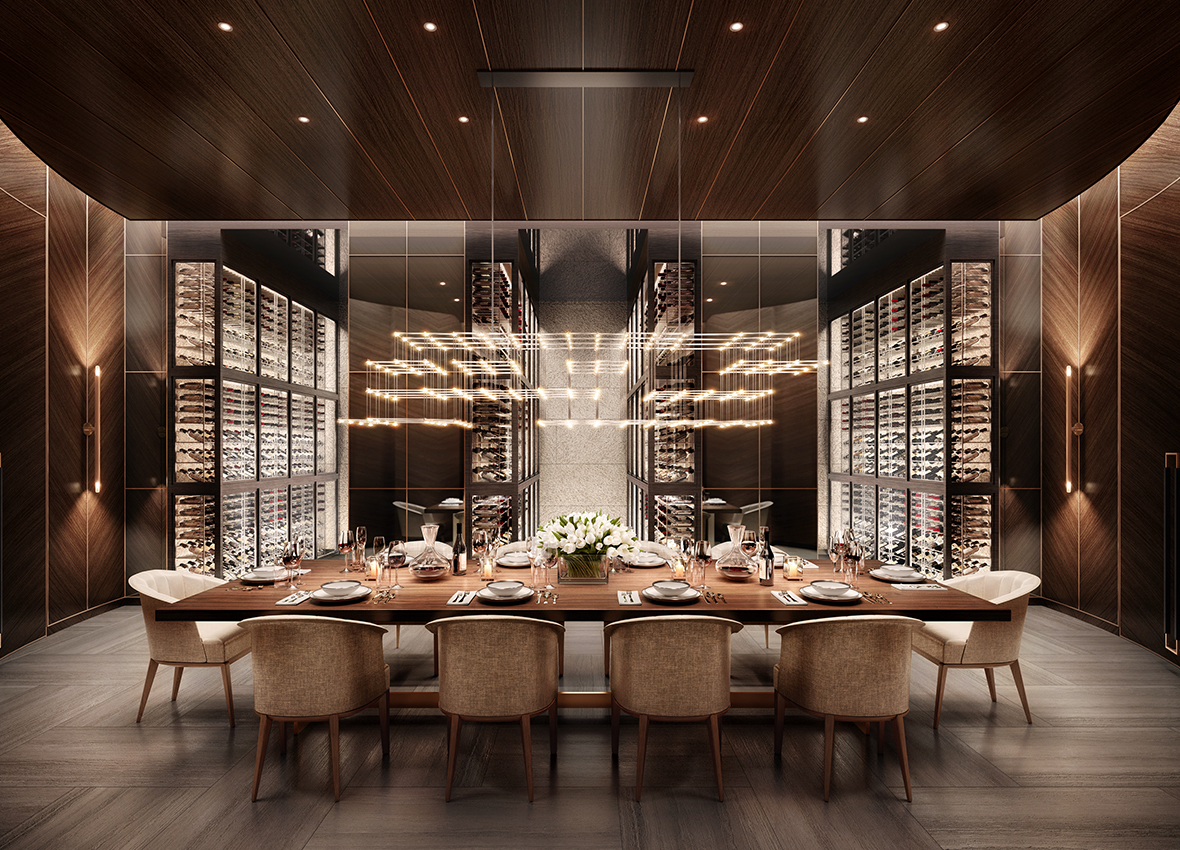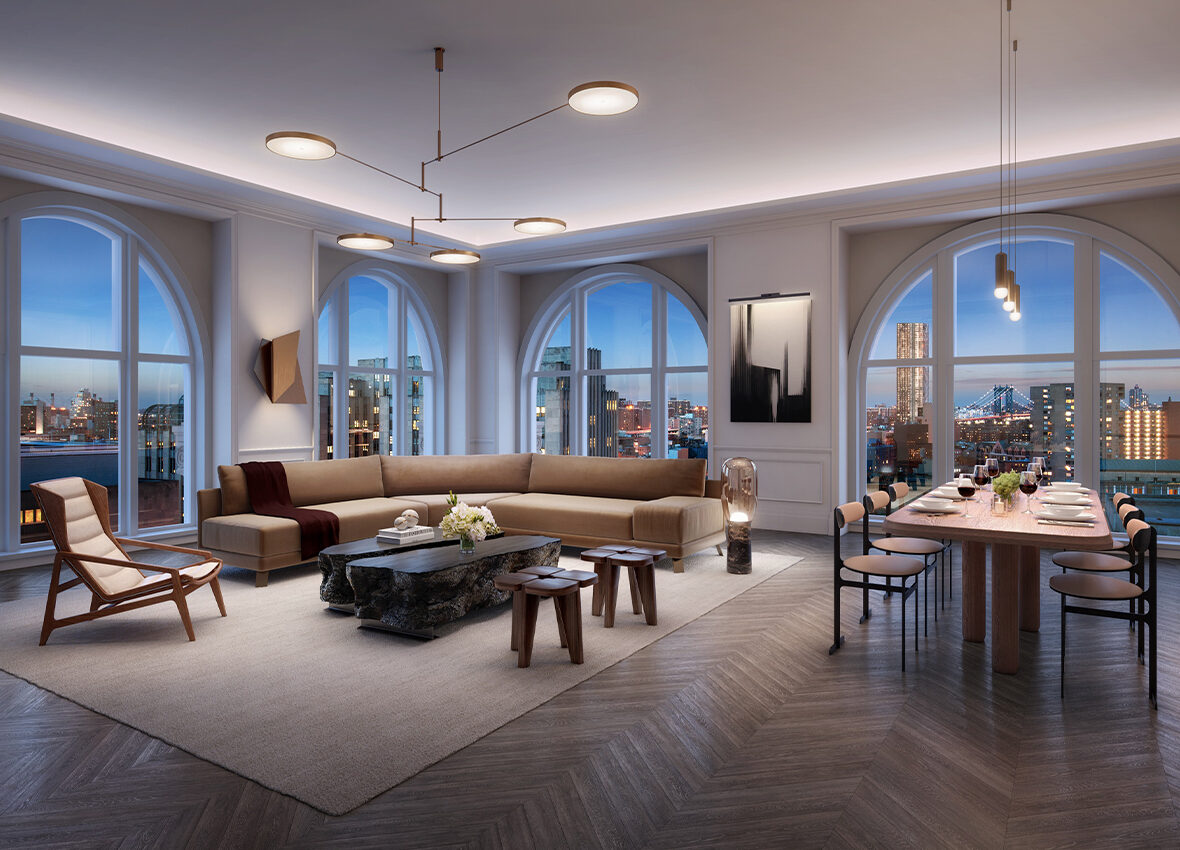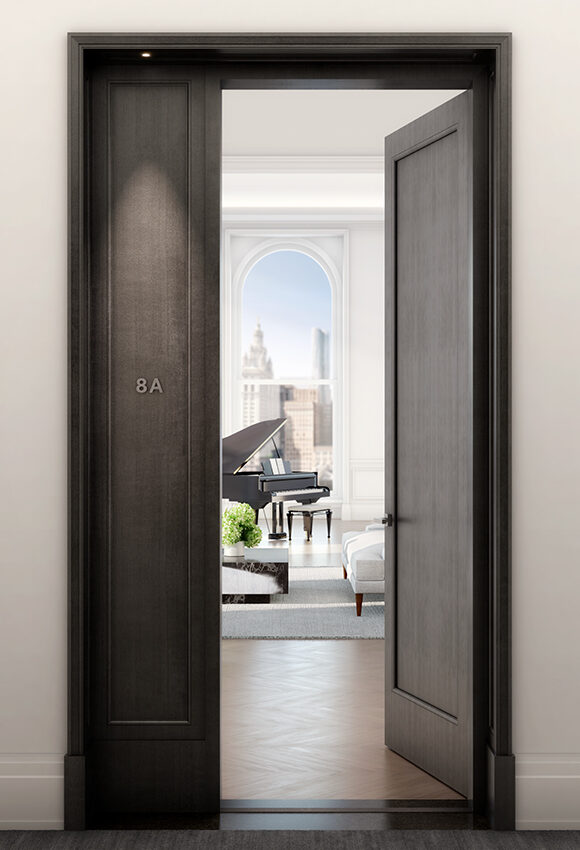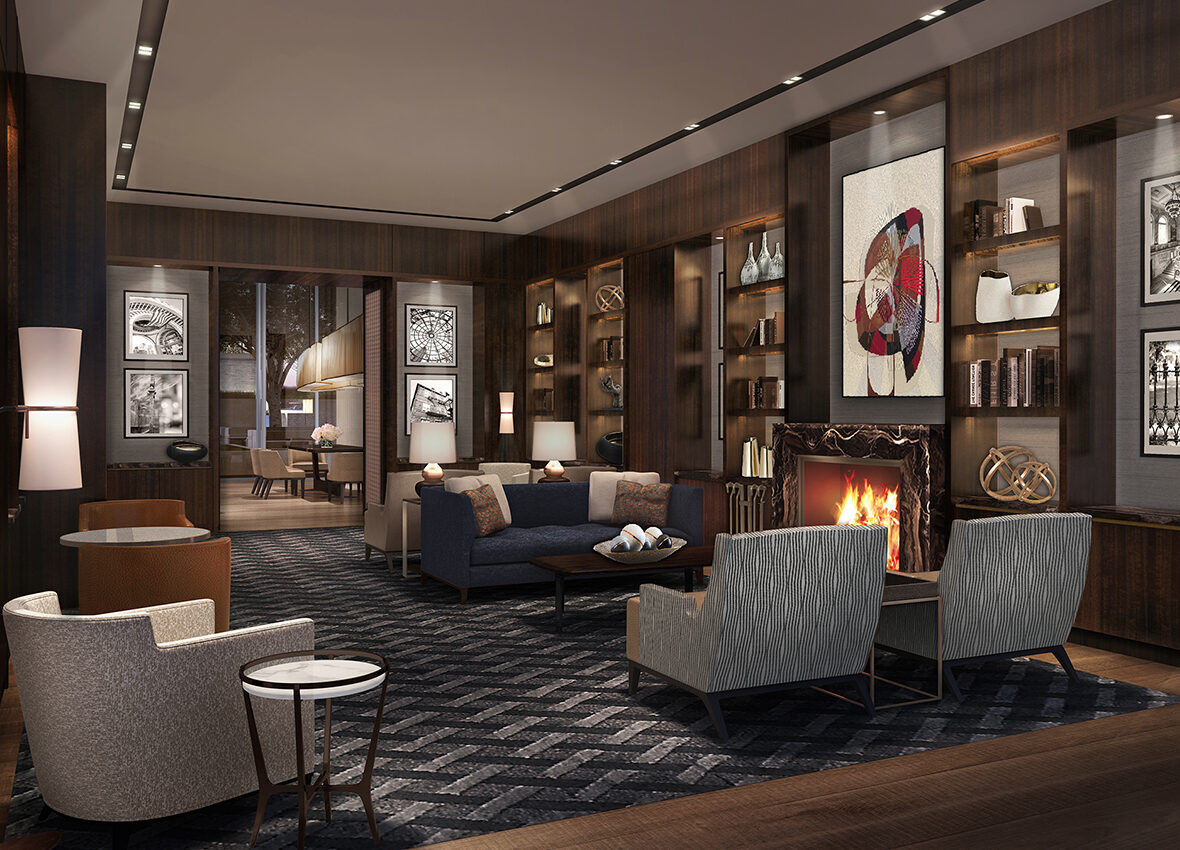 Residential Amenity Spaces
Boston
See more here
The first colors that come to mind when I think of this project are warm wood tones accented by deep teal and black.
If I could have one material from this project used in my home, I would love to have the fumed eucalyptus wood. I also love the Sophie Mallebranche metal woven finish we used in one of the lobbies.
One of the biggest challenges was designing the double height lobby spaces to feel grand but not intimidating or overwhelming. Another fun challenge was creating a unique identity for each of the three residential towers while maintaining a cohesive connection throughout.
-Paige Newman, Senior Interior Designer